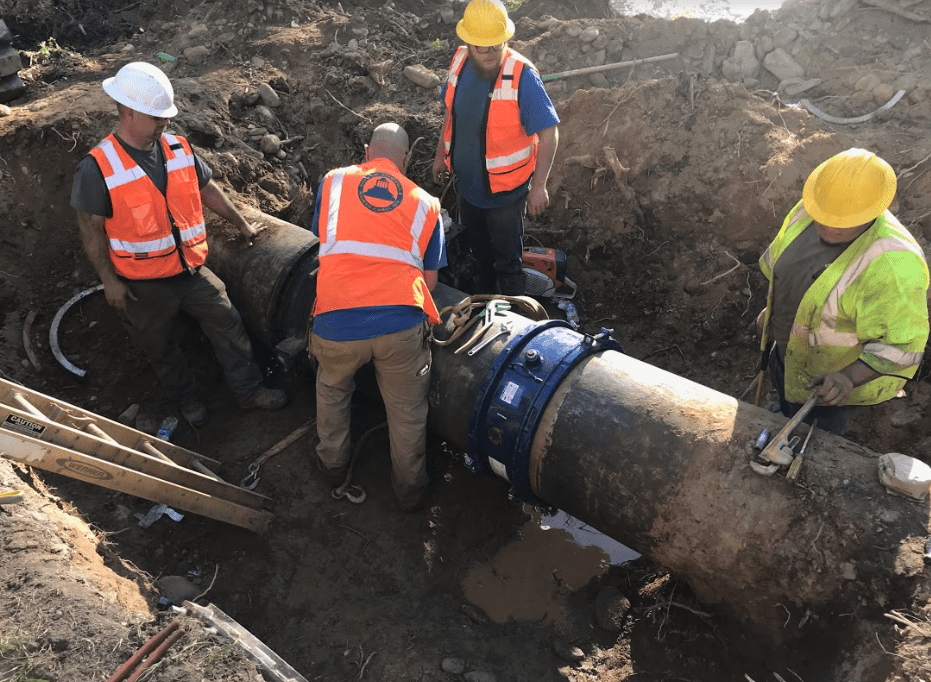 Danielsville Water Supply Line Repair
When your water supply system is impacted by high pressure, mineral accumulation, or seismic events—like earthquakes—it can develop cavities and cracks. When these faults damage your water line, you may experience a change in water pressure, discoloration of your water, and heat loss if you have a hot-water tank. 
Furthermore, ignoring the warning signs may lead to extensive plumbing problems in the future. When your water pipes get old, the possibility of blockages increases, and the risk of degradation rises. This can result in limited and decreased water flow throughout your home.
Our plumbers are skilled at executing and solving any water line problems. We offer affordable repairs to your plumbing system, so you can breathe easy knowing you're in good hands. We understand that your main supply line is responsible for providing water to your home. When we conduct water pipe repairs, we ensure your flowing water remains intact. Additionally, Remedy Plumbing Danielsville has acquired ample knowledge, skills, and tools to help you with your water supply issues. Call us today, and we will resolve all your water line problems.
Over 20 years of Experience
Plumbing Services
We are proud to be the top-rated plumber in Danielsville and the surrounding areas. Our goal is to establish a long-term relationship that brings you peace of mind. We are standing by to assist residential, commercial, contractor, and industrial clients.
Ready to Schedule Your Danielsville Water Line Repair?
Don't wait until you have an emergency to schedule an Danielsville water line repair! At Remedy Plumbing, we offer dependable water pipe repair and installation services. Our professional plumbers are trained in the latest industry technologies to get the job done right the first time.
If your home or business is experiencing issues with your water supply system, such as low water pressure, rust-colored water, cracked pipes, or increased water bills, call our plumbing experts today!
When you choose Remedy Plumbing Danielsville
Quality customer service

A convenient appointment time that works for you

100% satisfaction guaranteed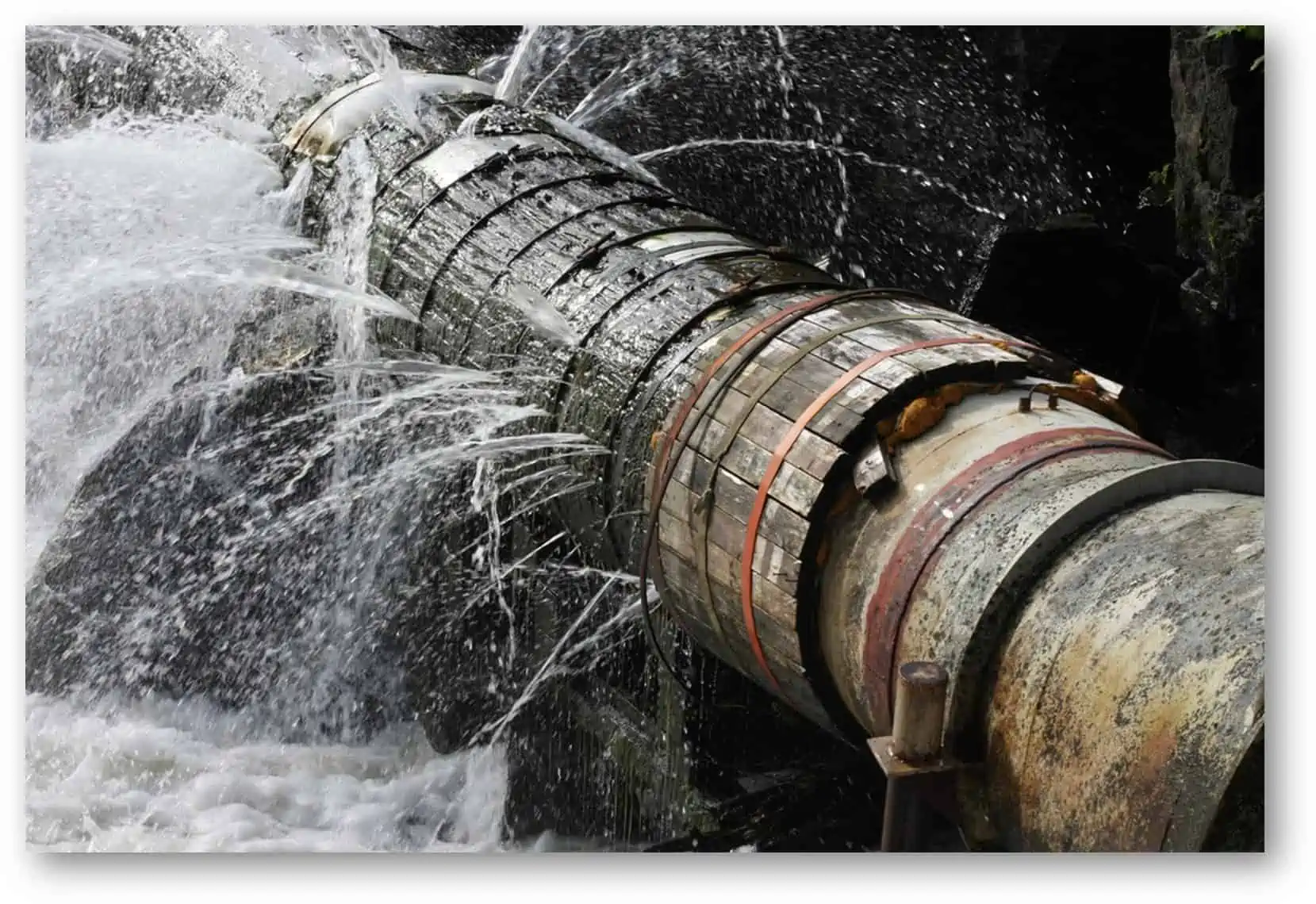 100% Trusted
Plumbing FAQ's
This section is designed to help answer some of our most frequently asked questions. Still, have a question? Always feel free to give us a call and we'd be happy to get you an answer.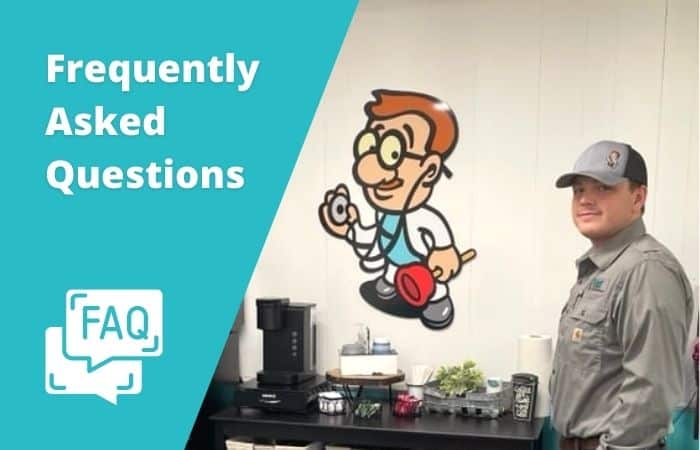 A Water Line Repair is the process of repairing a water line. The water line refers to a pipe that runs from your home to the city's main water supply. Our techs specialize in virtually all types of repair, including copper and plastic pipes.
There are many ways that your water main can develop a leak. If your pipes are old, wear and tear over time can cause them to rust and rot, resulting in leaks. If you live in an area where tree roots are abundant, they can grow into your pipes, disrupting the flow of water and causing breaks.
Sometimes, pipes get hit by something sharp, like shovels digging into the ground. Because they're so deep underground, you won't even know there's been damage until you see water coming out of the ground or notice soggy spots on your lawn. High water pressure is another common reason to give your pipe an unwanted leak and create trouble for your system.
There are many, but the most common material used for water lines is copper pipes. While this material can be expensive, it's tough, durable, and will last you over 50 years if installed right by our Danielsville plumbers at Remedy Plumbing! Another common material used in plumbing is PVC pipes which are plastic and cheaper than copper.
You may have a leaky pipe if you notice puddles forming near your foundation or low water pressure when you turn on the faucet. You should also check your meter to see if it continues to run after all of your water is turned off.
Even if you aren't having issues now, that doesn't mean that there aren't problems down the road. The average life expectancy for a water line is about 50 years, so if yours was installed before then, Schedule an inspection to determine what condition your pipes are in. If they are old, schedule a replacement soon so that you don't wait until there is an emergency because prevention is better than cure.