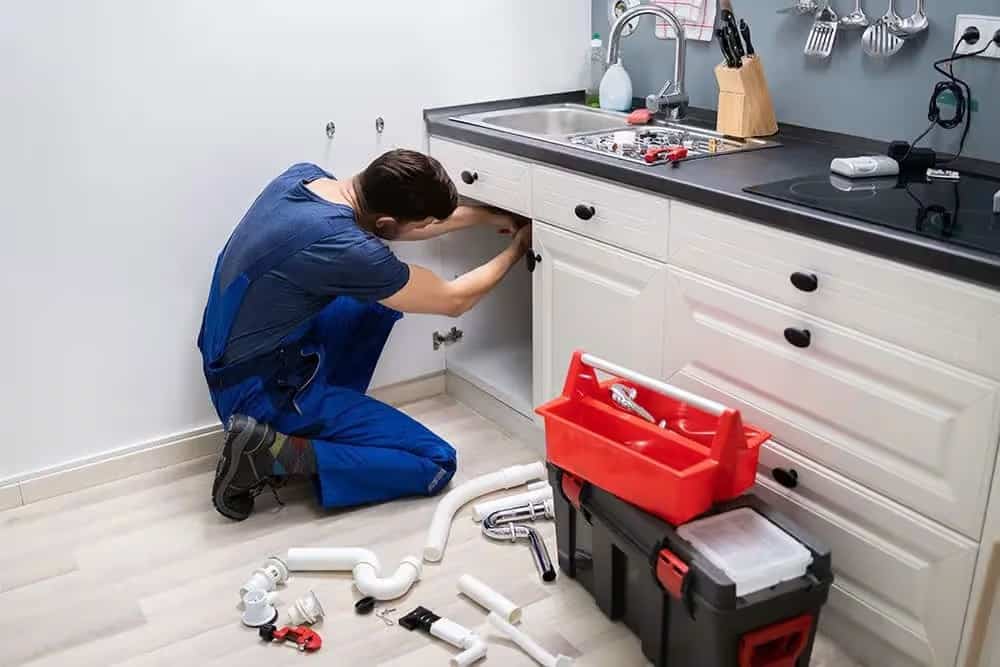 Say Goodbye To Plumbing Issues With Exceptional Services From Your Trusted Plumber In Braselton GA
Ever had your bubble bath rudely interrupted by a sudden gush of cold water? Or discovered your dishwasher doubling as a fountain? Living in Braselton, GA, you've probably faced these plumbing horrors more than once. Such unwelcome surprises are not just minor irritants; they can toss your day into disarray. Who wants to play detective with leaky pipes when you've got errands to run, deadlines to meet, or a never-ending list of chores?
But hang on, there's light at the end of this leaky tunnel. We've got the perfect 'remedy' for your plumbing ailments (Oh yes, we couldn't resist that pun!). We are Remedy Plumbing, your reliable, local plumber in Braselton. Whether you're dealing with stubborn clogs or uncooperative drains, our seasoned squad and vast experience make us the perfect answer to your plumbing quandaries. So, next time instead of reaching for the plunger yourself, just reach for your phone and dial up your professional plumber in Braselton, GA!
Over 20 years of Experience
Our Core Services
We are proud to be Braselton, Georgia's top-rated plumbing company. Our goal is to build a long-term relationship that brings you peace of mind. Specializing in the residential, commercial, contractor, and emergency water supply and drainage solutions.
Reliable Plumber Braselton GA Services: Let Us Handle All Your Plumbing Needs!
Say goodbye to persistent plumbing troubles with our comprehensive range of services. From residential touch-ups to commercial overhauls, we've got your back, ensuring a stress-free, leak-free living and working environment.
Residential Plumbing Services
At Remedy Plumbing, we take on the big and small - dripping faucets, blocked drains, and those plumbing overhauls that sound like a horror movie. We're here to keep your home comfy and drip-free. After all, isn't 'home' a place where everything just works, especially the plumbing?
Drain Cleaning Services
Blocked drains can be the ultimate party poopers, signaling deep-set issues that need immediate attention. But hey, as your neighborhood plumber service in Braselton GA, we've got this! We'll turn your clogged drains from problem passages to open highways, ready for everything your kitchen sinks throw their way.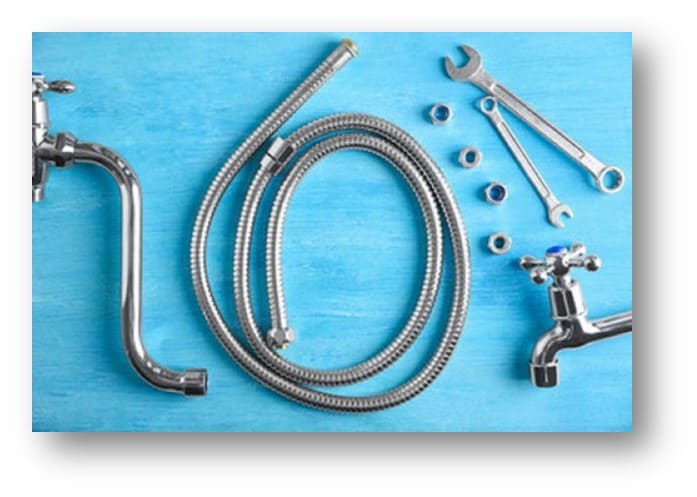 Sewer Line Services
A happy home isn't just about what's on the surface, it's also about what's beneath. If your sewer system's out of whack, it can throw your comfort and hygiene for a loop. We make sure that with our comprehensive sewer line services, your sewer system isn't just doing its job, it's doing it happily.
Water Heater Repair Services
Those cold Braselton mornings can get a lot colder if your hot shower turns frosty. Our water heater repair services cover everything from routine checks to installing brand-new units. We're here to ensure that a cold shower is something you'll only ever experience if you want to.
Water Line Services
Water lines are like your home's arteries, and we're here to make sure they're always in good shape. From regular checks to major repairs, we ensure that clean, safe water flows from your tap every time you turn it on.
Emergency Plumbing Services
Plumbing disasters like water damage don't wait for an invitation - they just show up. That's why our plumbing service in Braselton GA is ready round the clock, every day. We're just a call away when you need us most.
Routine Maintenance And Inspection
Maintenance is the unsung hero of a hassle-free plumbing system. Our routine check-ups and inspections are all about catching potential issues before they become headline news. This way, we keep everything running smoothly, and you avoid those "oh no" moments.
Commercial Plumbing Services
Nothing can throw a wrench in your business operations like plumbing problems. Whether it's a kitchen sink not draining or a troublesome sewer line, we've got your back with comprehensive commercial plumbing services. We're here to get you back in business, fast.
Water Filtration Installation
Ever had a gulp of tap water that tasted more like a science project than refreshing hydration? Yeah, we don't want that either. Our water filtration installation service will get you sipping on the pure, clean water that your taste buds deserve. You can finally break up with bottled water and enjoy the crisp taste right from your faucet.
Tankless Water Heater Repair And Installation
We've all been there - enjoying a blissful hot shower when it turns into an Arctic plunge. It's a no from us! With our tankless water heater repair and installation, your hot water will stick around for the whole performance, not just the opening act.
Gas Line Repair And Installation
Your home is your castle, but a gas leak can make it feel more like a dragon's lair. That's where our gas line repair and installation service comes in, making sure your home is safe and your family is warm. You can breathe easy, knowing we've got you covered.
Sewer Camera Inspection
What's clogging up your sewer lines? It's one of the great plumbing mysteries. But, with our sewer camera inspection, we say 'see ya!' to the guessing game. We'll dive in and uncover the truth of what's lurking in your lines, so you don't have to worry about a minor issue turning into a major hassle.
General Plumbing
Drip...drip...drip... Hear that? It's the sound of a plumbing issue that we're ready to tackle. From leaky faucets to stubborn clogs, our general plumbing services are designed to keep your home flowing just the way it should. Sit back, relax, and let us handle the drips and the drains.
Hydro Jetting: The Plumbing Exfoliation Your Pipes Deserve
When that drain just won't clear or your sewer lines are acting up, our hydro jetting service steps in. Think of it as a deep exfoliation for your pipes, clearing out all the grime and letting everything flow smoothly again. Your pipes work hard - they deserve a little spa treatment
Why Choose Remedy Plumbing In Braselton, GA?
We know you have choices when it comes to plumbing services, but Remedy Plumbing brings something special to the table. Here's why we think you'll enjoy being part of the Remedy Plumbing tribe:
A+ Expertise: Decades in the biz means we've seen, and solved, it all. Our certified crew brings unparalleled expertise to every job.
Holistic Services: From routine checkups to emergency repairs, we have the skills and tools to tackle all your plumbing needs.
Shining Customer Service: We're all about treating our customers like kin. Expect high-quality services with a side of outstanding customer care.
Always On-Call: Plumbing problems don't take a break and neither do we. With our 24/7 emergency services, we've got your back around the clock.
Local Know-How: As a local business, we understand the unique plumbing challenges faced by Braselton residents. We tailor our solutions to meet your specific needs.
Quality Above All: We're committed to delivering top-grade workmanship using high-quality materials. Trust us to do it right the first time.
Choosing Remedy Plumbing is choosing tranquility. Get in touch with us today and experience the difference of partnering with Braselton's most trusted plumber.
Eager To Kick Plumbing Problems To The Curb?
Had enough of nagging plumbing problems? We hear you! Here at Remedy Plumbing, our mission is to simplify your life. No more fretting, no more stress, just solutions. Ring us up today for a consultation or request a free quote directly from our website. Let's kickstart your journey to a stress-free living environment today!
100% Trusted
Plumbing FAQ's
This section is designed to help answer some of our most frequently asked questions. Still, have a question? Always feel free to give us a call and we'd be happy to get you an answer.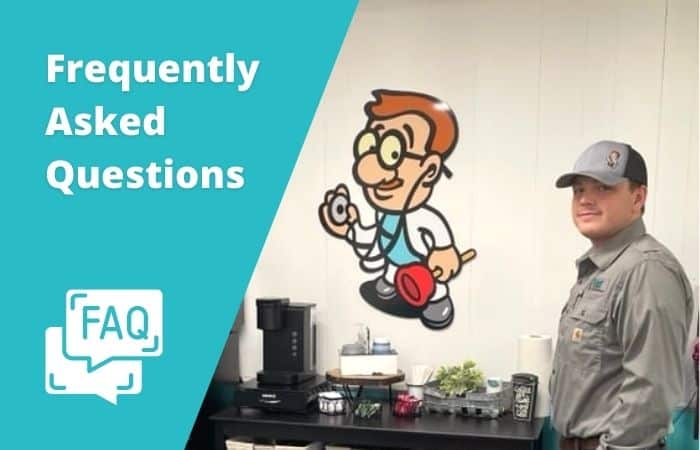 Sure thing! Plumbing problems can be like naughty toddlers – they have the worst timing. But don't stress, we offer 24/7 emergency services. Give us a bell, and we'll be there to sort it out pronto!
Absolutely! Our team knows water heaters like the back of their hand. From vintage tanks to cutting-edge tankless systems, we've got the expertise to fix it.
Indeed! At Remedy Plumbing, we believe in keeping things clear and upfront. We'll give you a detailed estimate before we begin, so there won't be any nasty surprises on your bill.
No need for a meltdown! Our services cover the most common plumbing issues, but that doesn't mean we can't handle the unusual ones. Give us a shout. We relish a good plumbing riddle and we'll do our utmost to assist you.