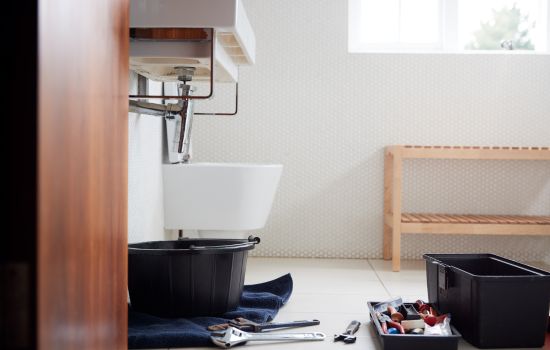 Picture this: you've planned a relaxing soak in the tub after a long day, only to discover your bathroom is a mini lake thanks to an unexpected leak. Or you're hosting a dinner party, and the kitchen sink has turned into a surprise water feature. Sound familiar, Duluth, GA?
Let's face it, plumbing problems are more than just a nuisance. They throw a wrench in the works of your day-to-day life, often when you least expect it and can least afford it.
That's where we, Remedy Plumbing, your local Duluth plumbing experts, come into play. From stubborn blockages to elusive leaks, our team brings years of experience and a steadfast commitment to ensuring your home remains a haven, not a hassle. So, rather than reaching for the plumber's snake, reach for your phone and call us instead!
Over 20 years of Experience
Our Core Services
We are proud to be Duluth, Georgia's top-rated plumbing company. Our goal is to build a long-term relationship that brings you peace of mind. Specializing in the residential, commercial, contractor, and emergency water supply and drainage solutions.
Our Services: Say Goodbye to Plumbing Hassles
Residential Plumbing Services: Turning Your House into a Trouble-Free Haven
We're in the business of maintaining the heartbeat of your home - its plumbing. From repairing drippy faucets to extensive pipe renovations, we handle every task with care and dedication.
Drain Services: Draining Your Worries Away
A blocked drain can be a real headache, but not when Remedy Plumbing is on the job. We tackle the root cause of the problem, ensuring a smooth-flowing drain that's here to stay.
Sewer Services: Safeguarding Your Home's Health
A malfunctioning sewer system is an invisible menace. Our all-inclusive sewer services ensure your sewer system is well-functioning and your home stays hygienic and comfortable.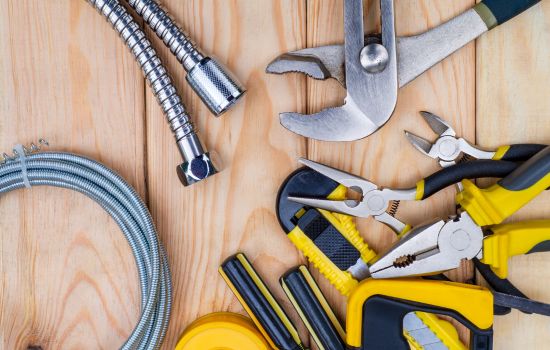 Water Heater Services: We've Got Your Hot Water Needs Wrapped Up
Finding yourself under a shower of icy water isn't the most pleasant surprise. Our water heater services ensure that hot water is always a knob's turn away, from regular maintenance to new installations.
Water Line Services: Ensuring the Lifeline of Your Home Is Uninterrupted
Safe, reliable water is non-negotiable for your family's daily needs. With our water line services, we promise you'll never run dry.
Emergency Plumbing Services: For Those Midnight Mishaps
Plumbing issues don't keep office hours. That's why our emergency plumbing services are available 24/7, ready to tackle any out-of-the-blue problems you might encounter.
Commercial Plumbing Services: Keeping Your Business Operations Smooth
Don't let plumbing issues bog down your business. We provide efficient commercial plumbing services to minimize downtime and keep your business running smoothly.
Why Should Duluth, GA Choose Remedy Plumbing?
Here's the low-down on why we're the plumbing service you need:
Decades of Experience: We've been in the game for years, and we've got the skill set to prove it. Trust us with all your plumbing needs.
Comprehensive Service: From simple check-ups to emergency interventions, we've got you covered.
Superb Customer Service: We treat our customers like family. Expect nothing but top-notch service from us, every single time.
Always There for You: Plumbing issues can happen at any hour. We're here for you round-the-clock with our emergency services.
Locally-Led: As a local business, we understand the unique plumbing challenges Duluth residents face. Our solutions are custom-made to fit your needs.
Quality is Our Mantra: We're committed to providing high-quality work using top-of-the-line materials. You can count on us to get the job done right.
If you're ready to experience the difference that Remedy Plumbing brings, drop us a line. It's time to give your home the plumbing service it deserves.
Are You Ready to Flush Out Your Plumbing Problems?
We think it's about time those pesky plumbing issues learned who's boss. At Remedy Plumbing, our goal is to make your life easier, one drain at a time. Get in touch with us for a consultation or request a free quote from our website. Start your journey to a problem-free home today!
100% Trusted
Plumbing FAQ's
This section is designed to help answer some of our most frequently asked questions. Still, have a question? Always feel free to give us a call and we'd be happy to get you an answer.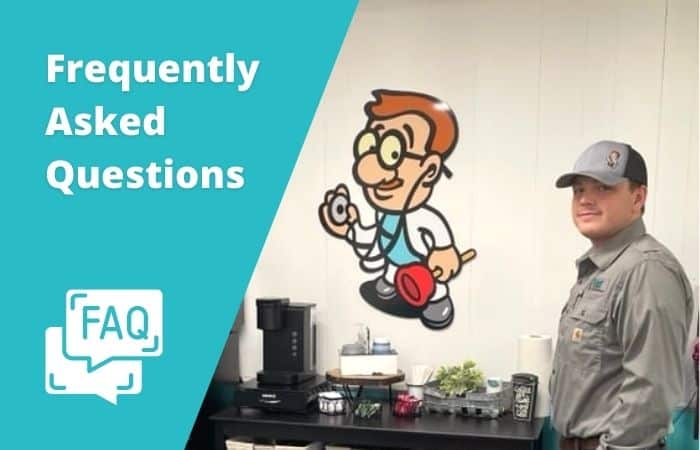 Absolutely! Our emergency services are available 24/7. We're always just a call away, ready to help when you need us the most.
Yes, we can! Our team is equipped to handle a wide variety of water heater brands and models, whether it's an old traditional one or the latest high-tech model.
Yes, you will. At Remedy Plumbing, we believe in transparency. We'll provide you with a detailed estimate before we start any work, so there'll be no unexpected surprises on your bill.
We accept cash, checks, and most major credit cards. If you have any questions about payments, don't hesitate to ask. We're here to help.
Don't worry if you can't find your specific issue on our services list. Our list covers the most common problems, but it's not exhaustive. If you're dealing with a unique situation, give us a call. We love a challenge and we'll do our utmost to help you out.