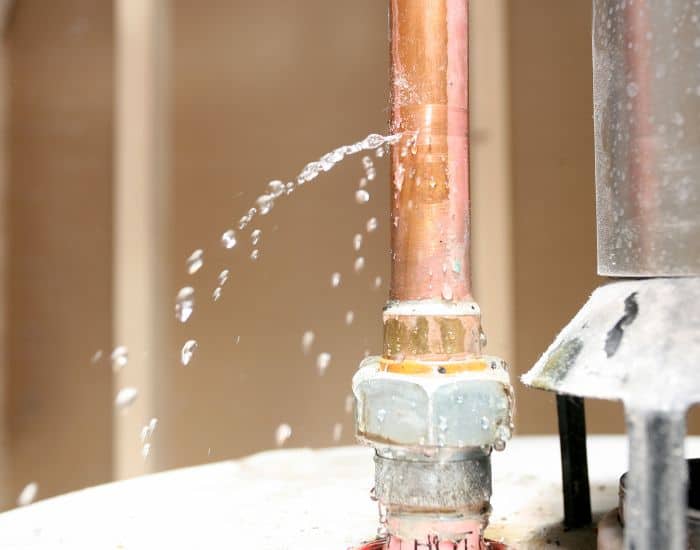 Who among us hasn't had a day ruined by an unexpected pipe leak? Or an evening spoilt by an obstinate clog playing hide-and-seek in the depths of your drainage system? In Winder, we've all been there, right?
It's not just a wrench in your day (pun totally intended); these plumbing quirks can feel like a full-on ambush on your routine. Who's got the time to turn into a pipe whisperer when you've got kids to ferry around, deadlines to meet, and a life to live?
Don't fret, Winder! We've got the perfect remedy for your plumbing woes (and yes, we do adore our puns!). Welcome aboard Remedy Plumbing, your friendly, neighborhood plumbing aficionado. No matter how mischievous your clogs or defiant your drains may be, our seasoned team and wealth of experience put us in a prime position to tackle your plumbing challenges. So, leave that plunger, step away from the pipe wrench, and reach for the phone to call us!
Over 20 years of Experience
Our Core Services
We are proud to be Winder, Georgia's top-rated plumbing company. Our goal is to build a long-term relationship that brings you peace of mind. Specializing in the residential, commercial, contractor, and emergency water supply and drainage solutions.
Here's a glimpse of what we bring to your plumbing table in Winder:
Residential Plumbing Services
Home sweet home takes on a new meaning when your plumbing works like a dream. We cover everything from stubborn leaks, puzzling clogs to comprehensive pipe replacements.
Drain Services
A clogged drain can be more than a nuisance—it can point to deeper issues. With our top-of-the-line drain services, we'll solve your problem from the root.
Sewer Services
A well-maintained sewer system is critical for a comfortable and hygienic home. Our extensive sewer services ensure your sewer system stays in top shape.
Water Heater Services
No one likes an ice-cold shower on a winter morning. That's where our water heater services come in, offering everything from maintenance and repair to the installation of new units.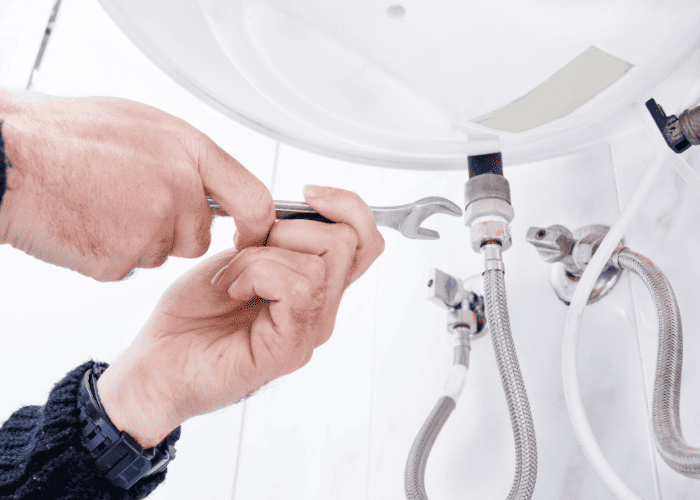 Water Line Services
Ensure a clean, reliable water supply for your home with our water line services. We'll help you maintain and repair your water lines to avoid potential problems down the road.
Emergency Plumbing Services
Plumbing problems don't stick to office hours. That's why we offer emergency services round the clock, ready to tackle any urgent issues.
Routine Maintenance and Inspection
Stop plumbing problems before they start with our routine maintenance services. We catch potential issues early to save you from future headaches.
Commercial Plumbing Services
Keep your business flowing smoothly with our commercial plumbing services. We'll help you maintain a reliable plumbing system and provide quick solutions when issues arise.
So, why should Winder choose Remedy Plumbing?
We're not just experts at what we do—we're passionate about it. Our team is dedicated to delivering top-tier services, ensuring that you are completely satisfied with the work we do. We're here 24/7, ready to swoop in whenever plumbing problems arise. As a local business, we understand Winder's unique plumbing needs and tailor our services to meet them. With our commitment to quality and customer service, choosing Remedy Plumbing means choosing peace of mind.
Ready to Kiss Goodbye to Plumbing Problems?
We believe you've had enough of those pesky plumbing issues. It's time for smooth sailing with Remedy Plumbing. Give us a call today for a consultation or request a free quote directly from our website. Let's take the first step towards a stress-free, plumbing-problem-free life together!
100% Trusted
Plumbing FAQ's
This section is designed to help answer some of our most frequently asked questions. Still, have a question? Always feel free to give us a call and we'd be happy to get you an answer.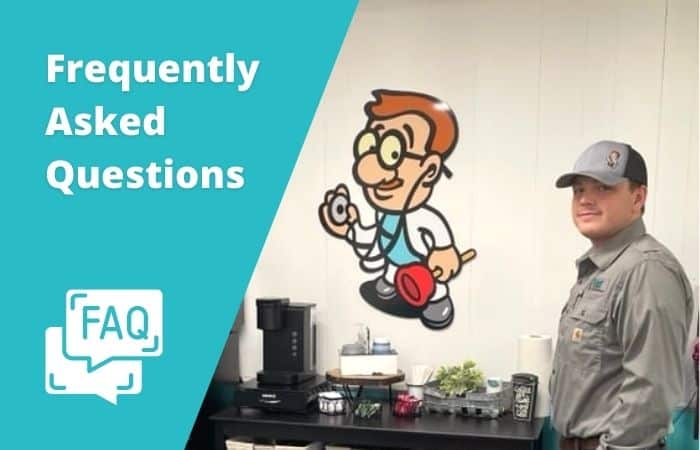 Definitely! Plumbing problems don't keep to any timetable, and neither do we. We're ready 24/7 to swoop in and sort out your plumbing emergency.
Absolutely! Our team's expertise spans all kinds of brands and models. Whether it's an old tank system or a new tankless one, we have the knowledge to sort it out.
Yes! We're big on transparency here at Remedy Plumbing. We provide detailed estimates before we start so you can say goodbye to surprise bills.
No need to raid the kids' piggy banks! We accept a variety of payment methods, including cash, checks, and most major credit cards. If you have any questions about payment, just let us know. We're here to make things easy for you.
Not a problem! Our list of services covers common issues, but that's not all we do. If your issue is a bit out of the box, give us a call. We love a good plumbing challenge, and we'll do our best to find a solution for you.