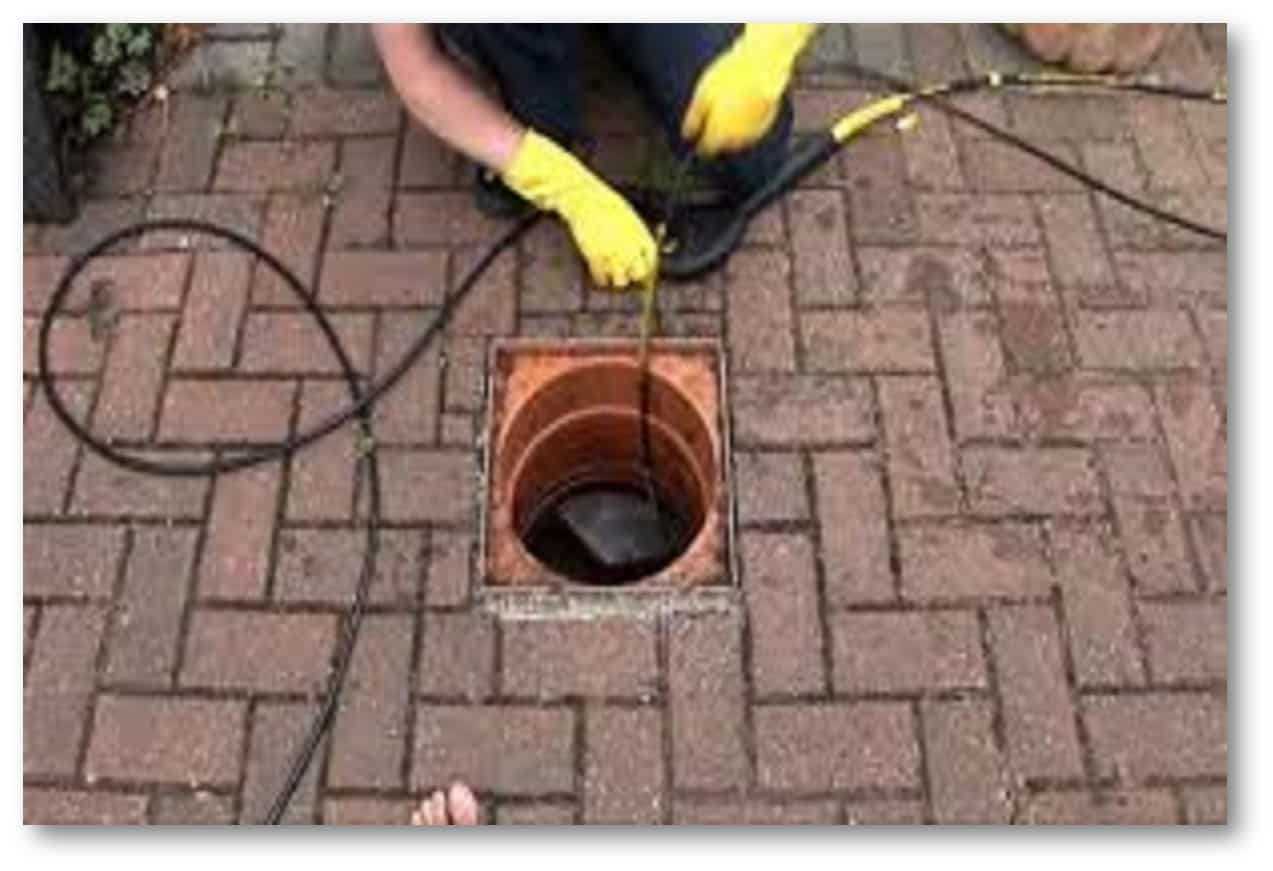 Expert Drain Cleaning in Athens, GA
If your drains are clogged in Athens, don't struggle with DIY methods that may only make the problem worse. Instead, turn to the professionals at Remedy Plumbing where we are taught to use advanced technology and equipment to unclog sewer lines, drains, and pipes. We have more than 20 years of experience working with customers in Athens and neighboring communities.
We offer affordable pricing, flexible scheduling, and reliable services on all of our work. To schedule an appointment or learn more about our services in Athens, call us at (706)-723-7650 today!
You Can Minimize Clogs At Home If You Follow Some Simple Household Rules 
After a shower, collect and throw hair away in the trash
Throw away plants and dirt in the trash
Collect, seal, and throw away grease
All toiletries you should be thrown away in the trash can
Over 20 years of Experience
Plumbing Services
We are proud to be Athens, Georgia's top-rated plumbing company. Our goal is to build a long-term relationship that brings you peace of mind. We specialize in residential, commercial, contractor, and emergency plumbing. We are standing by to assist now.
Causes Of Clogging
Broken Pipes - Water pipes may break for lots of reasons. Among them, two main reasons are tree roots growing around it and general wear and tear. A pipe can suffer blockage. However, it is difficult to diagnose as you can't visibly see the breaking within the pipe. So you will need a sewer camera to find out the real reason for the clog.
Poor Water Flow – If you want to detect poor water flow you can do it easily by turning on the flow and seeing it's trickling out rather than flowing normally. So, poor water flow may happen for lower water pressure or a flow issue. The reason for the blockage may be that the pipes may carry minerals while carrying water and that minerals may deposit on the metal surfaces. Moreover, it also affects mostly showerheads or parts of the taps dissolving and creating a clog.
Bad Pipe Installation –Severe drain blockage may occur due to improper pipe installation. If the installation is done by a handyman or DIY method there is a great chance of incorrect water flow, fractured pipes, and costly repairs. So if you want to get rid of these issues call our cleaning company.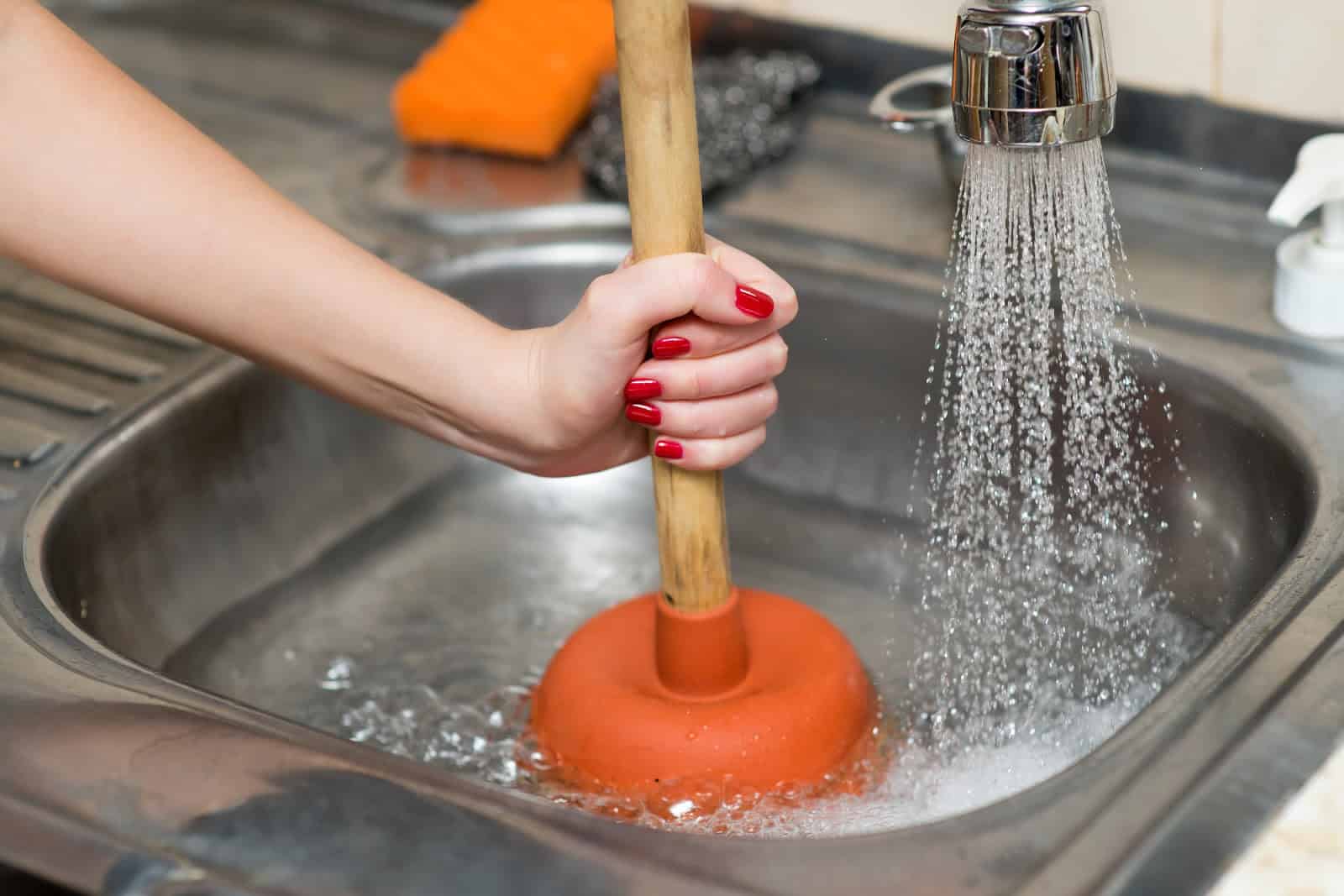 Our Most Popular Drain Cleaning Services
Sewer Camera Inspection – Sewer camera inspection can uncover clog and drain problems. The video inspection helps us precisely diagnose and fix the issue immediately.
Sewer Line Repair – When you flush your toilet and water comes out in the shower or tub drain the reason may be a sewer line clog. Since if the sewer line is clogged, the water cannot go down properly. Consequently, it may flow back into the pipe and come out at the lowest point for this clog.
Water Line Repair – A major water line problem is corrosion that causes pipes to deteriorate and as a result, may break. That is why it is a major reason for blockages and may interrupt the water flow.
So no matter what kind of drain cleaning services you need. You can reach out to us and we will take care of this for you!
100% Trusted
Plumbing FAQ's
This section is designed to help answer some of our most frequently asked questions. Still, have a question? Always feel free to give us a call and we'd be happy to get you an answer.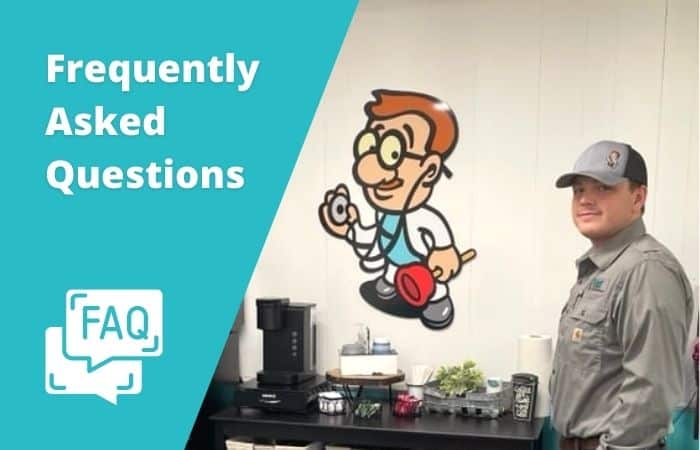 Clogs will usually form in the drain or pipes and then begin to back up water in your sink or tub. This will create a slow draining sink, tub, or shower. The slow draining can also be accompanied by gurgling sounds as the gas from your pipes slowly escapes. This is an indication that there is a clog somewhere in your drains.
Drains can become clogged due to a variety of reasons, including the build-up of grease, hair, mineral deposits, soap scum, and more. When these things mix with standing water, they form into sludge which builds up on the walls of the pipe and eventually blocks it.
Other times it is caused by foreign objects that make their way into the drains, such as toys, food products, and feminine products. Whatever the reason may be, our Athens plumbers will find it using state-of-the-art cameras and high-quality equipment and fix it right away.
A good rule of thumb is to have your drains cleaned every 18 months if you do not notice any signs of drainage problems, as this helps ensure that your drains remain clear and free-flowing. If you are experiencing any of the signs mentioned above, call us today at 706-268-9058 to schedule an appointment for one of our trained technicians to come out and perform the job.
You should avoid pouring the grease into your kitchen sink. We recommend our customers to use Drain Guard, which collects hair, soap scum, and food particles before they get into the drain pipe. It prevents clogs from occurring in the first place. It saves you time, money, and frustration!
Dirty drains can lead to many problems in your home, including:
Bad smells coming from the drains

Clogs that make it difficult or impossible to flush the toilet or run water

Gunk accumulation that can damage your plumbing fixtures and pipes

Puddles of water form near your sink or shower
All of these problems can be resolved by having a professional clean your drains for you. A professional will use specialized tools and equipment to clear away any built-up gunk or debris, leaving your drains functioning properly once again.