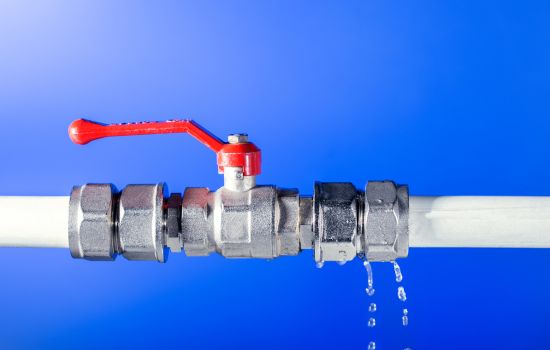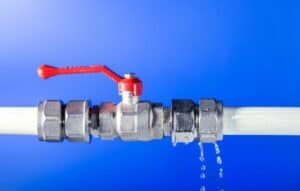 The drip of a leaky pipe might seem like a mere annoyance at first. But left unchecked, it's like that one friend who overstays their welcome: costly, inconvenient, and potentially leading to bigger messes. The question on many minds: is there a way to rectify this without resorting to a full-blown replacement? Dive in as we explore your options.
Taking Control of Leaky Pipes: Fixes Without Full Replacements
When you discover a leak, the immediate thought might be costly replacements. But before reaching for your phone or wallet, consider these techniques that can often resolve the issue without demanding a complete overhaul.
1. Harnessing the Power of Epoxy Compound
Epoxy compound might sound like a fancy term, but it's essentially a lifesaver in a tin. Here's how you wield its magic:
Initial Steps: First and foremost, switch off the water. With a rag, ensure the affected area is entirely moisture-free.
Mix and Mingle: The epoxy needs to be worked on until it's of even consistency. This is crucial for it to be effective.
Sealing the Deal: Apply this mixture over the leak, making sure to cover beyond just the leaking spot for a reliable seal.
Patience Pays: Let the compound set based on the time suggested on its packaging. During this period, avoid using the pipeline.
2. Embracing the Pipe Repair Clamps
Sometimes, the tiniest leaks are the most bothersome. Pipe repair clamps come to the rescue for such irritants:
Start Right: As always, start by shutting off the water. The pipe segment in question should be dry and clean.
Clamp Time: With the rubber gasket centered over the leak, position your clamp and tighten it. Ensure it's snug but not overly tight, which could cause further damage.
3. The Versatility of Repair Tape
This isn't your regular tape. When you're in a tight spot, repair tape or duct tape can act as a makeshift solution:
Prep: Turn off the water flow. Dry the pipe surface meticulously.
Wrapping Up: Wind the tape around the leaky area, ensuring you go beyond just the affected zone for a secured seal. While handy, remember this is more of a short-term solution.
4. Rubber Pipe Connectors: For Those Unusual Spots
Every home has those tricky corners or connections. When they leak, rubber pipe connectors shine:
Initiation: Cut the water supply and pat the pipe dry.
Secure it Right: Cover the leak with a rubber sheet and clamp it down with hose clamps. This compression is what halts the leak.
5. Dealing with the Tricky Valve Leaks
Sometimes the leak source is more elusive, emanating from a valve:
A Quick Twist: Initially, try giving the packing nut a slight twist to tighten it.
In-depth Fix: If the minor tweak doesn't seal the deal, you'll have to venture further. Post shutting the main water supply, dismantle the valve to inspect. Often, replacing an old O-ring or washer can solve the issue.
Understanding the leak and its magnitude is crucial. While these solutions work wonders in many scenarios, always have the contact of a reliable Plumber in Athens, GA, for those times when professional expertise is essential.
The Bigger Picture: Why Addressing Leaky Pipes is a Must
Sure, a temporary fix sounds great, but why the fuss? Here's why addressing these leaks promptly is non-negotiable:
Economic Impact: Even tiny leaks can inflate your water bill over time.
Avoiding a Flood: Minor drips can escalate into bigger spills, risking indoor water damage.
Spotting Red Flags: Small leaks might hint at larger plumbing issues in the shadows.
Structural Concerns: Continuous leaks can erode building materials.
Health Hazards: Dampness can promote mold growth, posing respiratory risks.
By understanding these consequences, the urgency of addressing even the smallest of leaks becomes clear.
When in Doubt, Dial It Out
These fixes? They're like the band-aids of the plumbing world. They'll cover up the issue for a bit, but if your pipe's giving more signs of wear and tear, these might just be a short reprieve. So, while they can save the day now, they might not be your forever solution. Remember, DIY is cool, but sometimes, you've got to call in the pros. When the going gets tough (or drippy), it's time to call in the pros. With Remedy Plumbing, your dependable Plumber in Athens, GA, you're not just opting for a repair; you're choosing peace of mind. Why play hide and seek with leaks when a solution is just a phone call away?