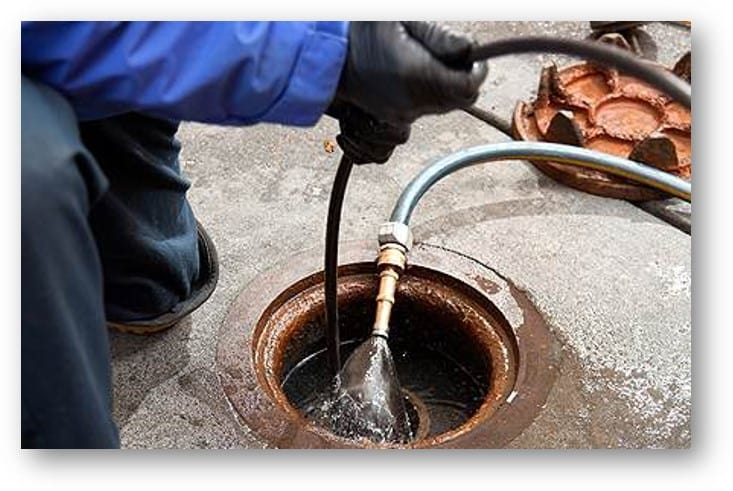 Drain cleaning and sewer line maintenance are important for the overall maintenance of your home's drainage systems. Unfortunately, these services are often overlooked until there is a problem. If you're in need of a reliable and experienced drain cleaning and sewer line company, look no further than our team at Remedy Plumbing Watkinsville. We offer comprehensive services that will keep your household drainage systems and sewer lines clear and functioning properly.
At Remedy Plumbing Watkinsville, we know that your time and money are both valuable. We strive to keep you from having to deal with clogged drains or put up with a slow-running plumbing fixture. For the most part, clogged drains are caused by hair, mineral buildups, disposal of trash, or human waste down the drain. Our teams can take on various orders concerning cleaning, clearing, and installing your drainage system to your satisfaction for a very reasonable price.
Watkinsville Drain and Sewer Line Cleaning Services Include:
✓Routine Maintenance & Emergency Service
✓Sewer Cleaning & Replacement
✓Sewer Camera Inspection
To learn more about our services and related costs, please don't hesitate to give us a call at (706)-723-7518.
Over 20 years of Experience
Plumbing Services
We are proud to be Danielsville, Georgia's top-rated plumbing company. Our goal is to build a long-term relationship that brings you peace of mind. We specialize in residential, commercial, contractor, and emergency plumbing. We are standing by to assist now.
Professional Installation & Regular Maintenance
Why is professional installation so important?
Good installation of your plumbing system involves more than just connecting the pipes and fixtures in your new home. An expert will also look at the slope, direction, and diameter of each pipe, which can help minimize future problems. Properly installed sewer lines are less likely to leak raw sewage onto your property or the surrounding street. If you're not sure about your drainage system, we have experienced plumbers who are adept at inspecting residential plumbing systems. We can offer advice on how to improve your drain lines or even install them if needed.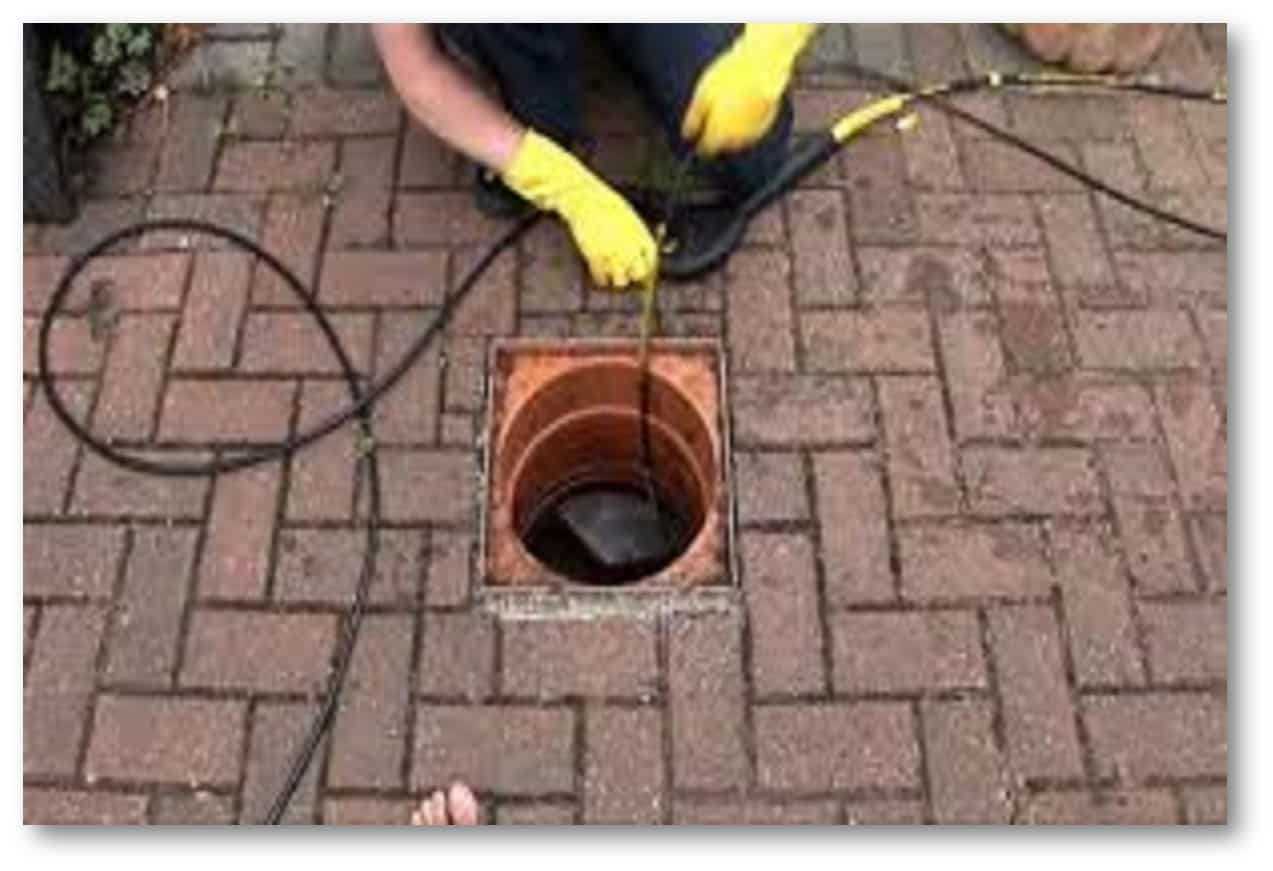 Preventative maintenance is essential
All homes need regular maintenance to keep every part in good working order, and that includes your sewer line as well. Even tiny cracks and small leaks can lead to bigger problems down the road if they're not addressed promptly by a qualified Watkinsville Drainage Line Cleaning company like Remedy Plumbing. Our knowledgeable techs have years of experience diagnosing and repairing any type of drainage issue, including:
Roots invading pipes that seep raw wastewater into homes

Broken pipes and faulty joints caused by shifting ground due to tree roots and heavy rain
Watkinsville Drainage Line Cleaning Services
Residential Roof Drains

Commercial Drainage Line Cleaning

Kitchen Drain Pipe Cleaning

Bathtub Drain Line Cleaning

Floor Drain Cleaning

Outdoor Drain Cleaning

Commercial Roof Drains

Bathroom Drain Line Cleaning

Bathroom Sink Line Cleaning
Fast, Affordable Drain Line Cleaning: Call Remedy Plumbing Today!
Have you recently experienced a clogged drain?
We know how frustrating and inconvenient it can be. We understand that when you're faced with a backup in your home or business, you want the problem solved quickly and at the most affordable rate possible.
That's why Remedy Plumbing Watkinsville is here for you. We're a local drain cleaning professionals that provide fast, affordable service to Watkinsville, Georgia residents and businesses.
At Remedy Plumbing, we are fully licensed and insured so that you can rest assured that you will receive professional results. When our team arrives at your home or business, our trucks are fully stocked to ensure we can get to work right away.
Since we offer same-day and next-day service, customers don't have to wait long before they can resume their normal schedules. Our staff of punctual plumbing professionals is courteous and knowledgeable; once on-site, they will complete the job efficiently so that your space is restored as soon as possible back to its pre-backup condition.
If you're looking for your drains to be inspected, repaired, or replaced—call Remedy Plumbing Watkinsville at: (706)-723-7518.
100% Trusted
Plumbing FAQ's
This section is designed to help answer some of our most frequently asked questions. Still, have a question? Always feel free to give us a call and we'd be happy to get you an answer.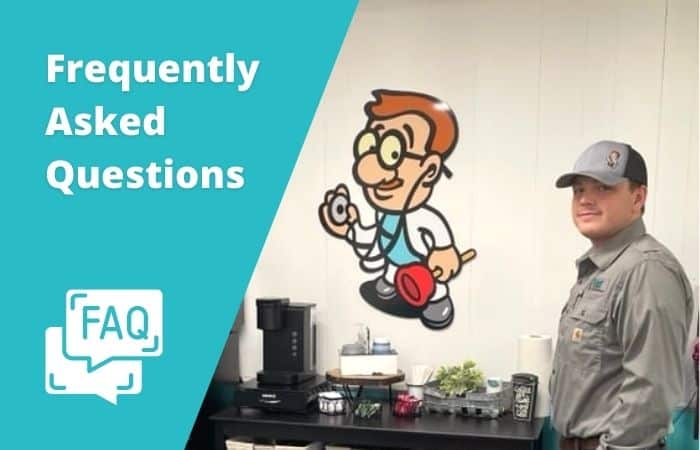 If your sink drain is clogging, the first step is to remove the drain cap and the P-trap. You may see a clog in the trap, but if not, you can use a plunger or plumber's snake to try to dislodge the clog. If these methods do not work, you may need to call an expert plumbing team to do the job in the right way. Call Remedy Plumbing at 706-268-9058.
If your tub is draining slowly, try using a plunger or plumbers snake. Another way to unclog a bathtub drain is to use boiling water: just slowly pour the boiling water down the drain and see if this resolves the issue. If either of these methods does not work, give us a call at 706-268-9058 and we can have someone come out to help fix your bathtub drain.
An easy way to clean the shower drain is with baking soda and vinegar. Place a cup of baking soda into the drain, and then pour a cup of vinegar on top. Allow this solution to fizz for at least 15 minutes, then flush the drain with hot water.
If your bathroom sink is not draining properly, then there may be a clog in the pipe under the sink. The best way to clear this type of clog is by using a plunger. You can also use baking soda and vinegar solution for this purpose. If these methods don't work, then you may need to call an expert to inspect and clear the drain professionally.
Clogged drains can be a nuisance and they usually happen at the most inconvenient time. When you have a clogged drain, you can try to clean it yourself or call Remedy Plumbing Watkinsville expert on your rescue.
However, when you are sure you can clear the clog, there are two main approaches you can use: pressure or chemical. Pressure uses air pressure to break up the blockage; chemical attempts to dissolve it with caustic soda or similar products.