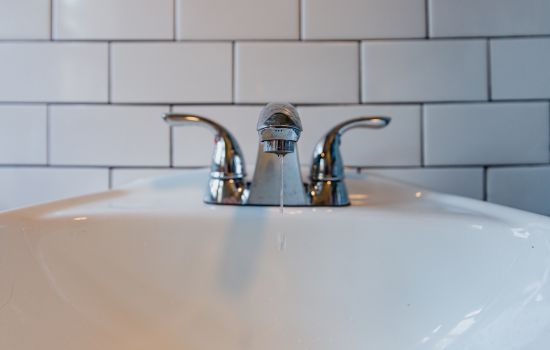 There's nothing that quite pulls the brakes on a smooth day like a surprise plumbing issue, right? Just when you're all set to kick back and enjoy some downtime, a pesky pipe starts leaking or your kitchen sink decides it's a good day to clog. Frustrating, isn't it?
Well, Tucker, GA residents, it's time to turn the tables on these troublesome plumbing problems. We're Remedy Plumbing, your trusted partner in eradicating plumbing issues once and for all. We provide top-notch, reliable plumbing services right here in your neighborhood, tackling everything from stubborn clogs to worrisome leaks with a finesse borne out of years of experience.
So, the next time you're scrolling through search results for "Tucker GA plumbers," looking for a solution, remember Remedy Plumbing. Because with us, it's not just about fixing a problem; it's about ensuring it stays fixed.
Over 20 years of Experience
Our Core Services
We are proud to be Tucker, Georgia's top-rated plumbing company. Our goal is to build a long-term relationship that brings you peace of mind. Specializing in the residential, commercial, contractor, and emergency water supply and drainage solutions.
Stellar Plumbing Services in Tucker, GA: Say Goodbye to those Plumbing Blues!
Persistent plumbing problems? We've all been there. But with Remedy Plumbing, those hiccups don't have to ruin your day. Dive in and see what we can iron out for you:
Residential Plumbing
Your Tucker home is more than just walls and a roof - it's a haven. When plumbing issues arise, you need a local residential plumber that Tucker, GA can trust. At our plumber service, we handle everything from minor leaks to major plumbing overhauls, ensuring every Tucker residence remains a sanctuary.
Drain Cleaning
Drains can be the silent culprits of many plumbing headaches in Tucker. From that sinister gurgle to the complete standstill of water, we've seen (and tackled) it all. With state-of-the-art equipment and unmatched expertise, we ensure Tucker homes and businesses see drains that are more freeway than a bottleneck.
Water Heater 
Repairs
Braving a cold shower on a frosty Tucker morning? That's a no-go. When your water heater plays truant, our professional plumber service ensures you're not left out in the cold. We're all about restoring warmth to your routines.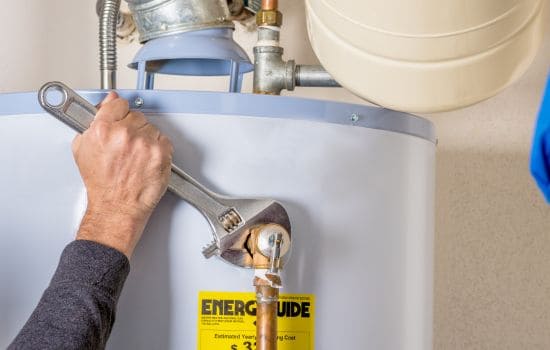 Sewer Repair Services
Sewer problems? Not on our watch. From minor repairs to major overhauls, we've got you covered. We utilize cutting-edge technology to diagnose and fix sewer line issues, ensuring minimal disruption to your property and your day.
Water Line Repair and Replacement
Water lines – the unsung heroes ensuring every Tucker home gets its vital supply. From routine check-ups to emergency fixes, we ensure that Tucker households always have access to clean, flowing water. When issues arise, your plumber Tucker GA is here to help.
Emergency Plumbing Services
Plumbing problems don't always keep 9 to 5 hours. And when an emergency strikes, you need a team that's ready to tackle it head-on, any time. That's why our skilled plumbers are always on-call, ready to provide prompt, efficient solutions to your emergency plumbing issues.
Routine Plumbing Maintenance and Inspection
While Tucker thrives on pleasant surprises, plumbing shouldn't be one. As Tucker GA plumbers, our routine check-ups are designed to catch and fix issues before they escalate. Keep those "oh no" moments at bay with regular inspections.
Commercial Plumbing
Nothing disrupts a Tucker business like plumbing issues. Whether it's a minor faucet leak or major commercial plumbing concerns, our plumber service is on the job. We ensure minimal downtime and maximum efficiency.
Gas Line Repair and Installation
In Tucker, a home should be the epitome of safety. We ensure no gas leak threatens your peace, making every residence a true sanctuary. When you think of safety, think of your trusted Tucker GA plumber.
Sewer Camera Inspection
What's lurking in those hidden sewer lines? With our top-notch sewer camera inspections, Tucker residents no longer have to guess. Dive into the known and address issues head-on.
General Plumbing
For the everyday plumbing challenges you face, we're the solution. From that minor faucet drip to more pressing concerns, our plumber service is here to ensure everything flows without a hitch.
Why Tucker's Residents Choose Remedy Plumbing Again and Again?
Imagine waking up to a plumbing nightmare: a burst pipe or an overflowing sink. Now, imagine having a reliable name, one you've known and trusted for over 20 years, ready to swoop in and set things right. That name? Remedy Plumbing.
In Your Corner, Always: Tucker, GA, isn't just our service area; it's home. And neighbors take care of each other. When you call Remedy Plumbing, you're not just hiring a service—you're enlisting a neighbor who genuinely cares.
Expertise Meets Dedication: Our badge symbolizes more than just plumbing prowess. It represents a tireless commitment. The kind that ensures every Remedy Plumbing technician doesn't stop until you're satisfied.
Transparent From The Get-Go: Remedy Plumbing believes in keeping things clear. From our upfront pricing to the detailed breakdown of our services, we keep you in the loop, always.
Tailored Solutions, Just For You: No two homes are the same, so why should the solutions be? Remedy Plumbing understands your unique needs, crafting bespoke solutions that fit like a glove.
Every wrench turned, every pipe fitted, Remedy Plumbing stands by its work. Because we don't just offer services; we build trust, one job at a time. So, the next time you find yourself in a plumbing pickle, remember: Remedy Plumbing is just a call away, always ready to serve its Tucker family.
Plumbing Problems Casting a Cloud Over Your Day?
We've all been there: A morning ruined by an unexpected faucet leak, or an evening dampened by a slow-draining shower. These aren't mere hiccups; they throw off your whole rhythm. But here's the thing: Remedy Plumbing gets it. We've been in the heart of Tucker, GA, long enough to know how a small leak can lead to a big damper. So, before that tiny drip or clog ruins another day, why not give us a ring? With Remedy Plumbing by your side, you're not just tackling a plumbing issue; you're reclaiming your day.
100% Trusted
Plumbing FAQ's
This section is designed to help answer some of our most frequently asked questions. Still, have a question? Always feel free to give us a call and we'd be happy to get you an answer.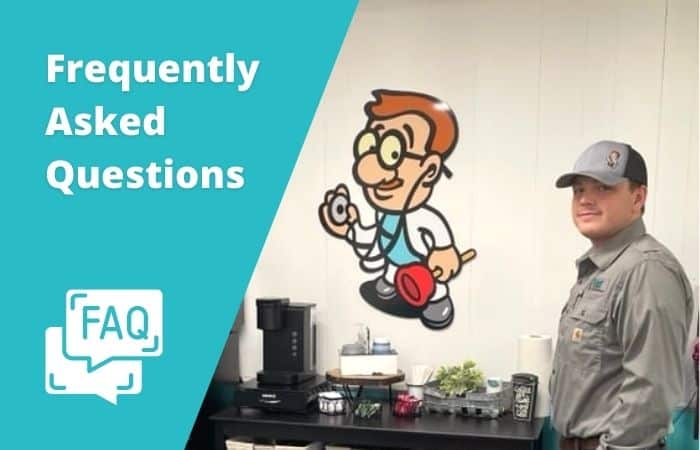 Absolutely! We wouldn't dream of operating any other way. We're fully licensed and insured, so you can have peace of mind knowing you're in safe, professional hands.
Oh, we totally get your concern! Nobody wants their home turned upside down. At Remedy Plumbing, we're all about being clean and organized. We always ensure we leave your space as neat as we found it, if not neater!
While it might seem minor now, even small leaks can lead to bigger issues down the road. We'd be happy to take a look, and remember, it's always better to be safe than soggy!
Plumbing issues don't stick to a 9-5 schedule, and neither do we! If you've got an emergency, don't hesitate to ring us up. We're here to help whenever you need us.
It's a good idea to have a routine check every couple of years or if you notice something off. Think of it as a health check-up but for your pipes!