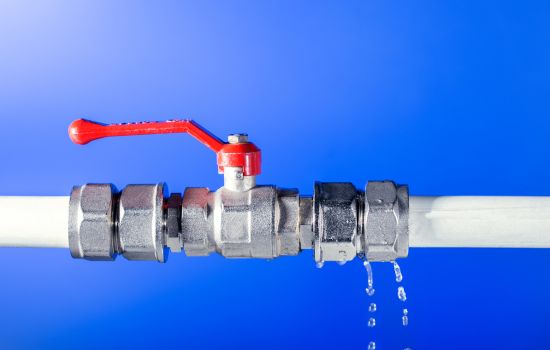 Ever had a morning coffee spoiled by erratic water pressure? Or found your washing machine creating its own personal water park? If you live in Russell, GA, these plumbing nightmares probably sound all too familiar.
Such unanticipated mishaps can seriously derail your day. No one wants to engage in a battle of wits with unruly faucets when you've got a pile of tasks to conquer or a dinner to prepare.
However, there's a bright side - we've got the cure for your plumbing woes (pun very much intended!). We are Remedy Plumbing, your dependable, local plumbing virtuosos in Russell. Be it stubborn blockages or unyielding drains, our seasoned team and expansive experience make us the ideal solution for your plumbing challenges. So, instead of wrestling with the wrench yourself, just grab your phone and give us a call!
Over 20 years of Experience
Our Core Services
We are proud to be Russell, Georgia's top-rated plumbing company. Our goal is to build a long-term relationship that brings you peace of mind. Specializing in the residential, commercial, contractor, and emergency water supply and drainage solutions.
Residential Plumbing Services: Home Sweet Home is Drip-Free Home
A smoothly running plumbing system is key to feeling truly 'at home'. From dripping faucets, obstructed drains to thorough pipe renovations, we treat your home with the same care and dedication as our own.
Drain Services: Wave Goodbye to Blockages
A clogged drain isn't just a minor annoyance; it could indicate more serious underlying issues. Our high-quality drain services investigate the root cause and ensure your drains are clear and functioning.
Sewer Services: Clean Sewer, Serene Home
Your home's cleanliness and comfort depend on an efficient sewer system. With our exhaustive sewer services, your sewer system will be singing a pleasing tune.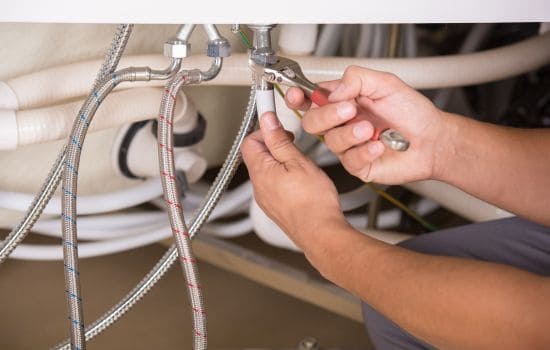 Water Heater Services: Never Shiver in Your Shower Again
A chilly shower on a cold Russell morning? Not on our watch! Our water heater services cover everything from regular upkeep and repairs to new unit installations. Bid adieu to unexpected cold showers!
Water Line Services: Reliable, Safe Water for Your Home
Water lines are vital for your home, supplying water for your family's everyday use. Our water line services ensure a constant, safe, and reliable water supply for your home.
Emergency Plumbing Services: We're Here When You Need Us Most
We understand that plumbing issues don't follow a timetable. That's why we offer 24/7 emergency services to deal with any sudden, critical issues that arise.
Routine Maintenance and Inspection: Keeping Troubles at Bay
As the old saying goes, prevention is better than cure, and this rings true for plumbing as well. Our maintenance services detect potential issues early, sparing you from larger problems later.
Commercial Plumbing Services: Keep Your Business Running Smoothly
Plumbing problems can cause disruptions to your business operations and customer experience. With our commercial plumbing services, we'll have your business operating efficiently in no time.
Why Choose Remedy Plumbing in Russell, GA?
We understand you have options when it comes to plumbing services, but Remedy Plumbing provides a unique proposition. Here's why we think you'll love being part of the Remedy Plumbing family:
Proven Expertise: Years of experience mean we've encountered and resolved all sorts of plumbing challenges. Our certified team brings unparalleled expertise to every task.
Comprehensive Services: From regular check-ups to emergency repairs, we have the knowledge and equipment to handle all your plumbing needs.
Exceptional Customer Service: We pride ourselves on treating our customers like family. Expect superior services accompanied by exceptional customer care.
Round-the-Clock Assistance: Plumbing issues don't take vacations, and neither do we. With our 24/7 emergency services, we're always ready to support you.
Local Understanding: As a local company, we understand the unique plumbing challenges faced by Russell residents. We tailor our solutions to meet your specific requirements.
Quality Focused: We're dedicated to delivering exceptional workmanship using premium materials. With us, you can trust it'll be done right the first time.
Choosing Remedy Plumbing means choosing serenity. Contact us today and experience the difference of working with Russell's most trusted plumbing company.
Ready to Show Plumbing Problems the Door?
Tired of persistent plumbing issues? We get it! Here at Remedy Plumbing, our mission is to streamline your life. No more worrying, no more stress, just effective solutions. Call us today for a consultation or request a free quote directly from our website. Let's embark on your journey to a trouble-free living environment today!
100% Trusted
Plumbing FAQ's
This section is designed to help answer some of our most frequently asked questions. Still, have a question? Always feel free to give us a call and we'd be happy to get you an answer.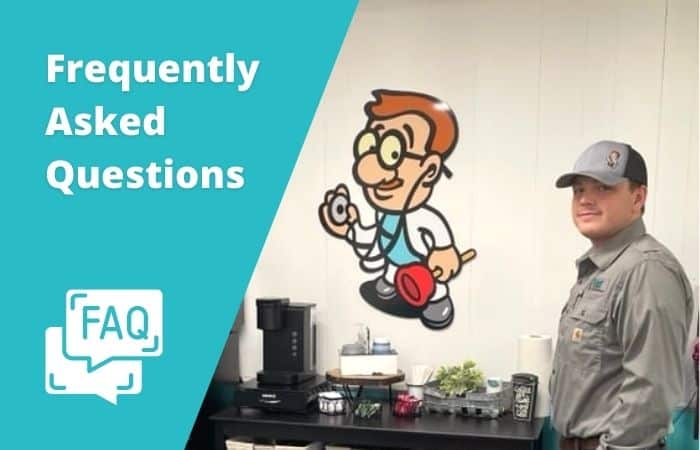 Absolutely! Plumbing issues can be like mischievous children – they have terrible timing. But fear not, we offer 24/7 emergency services. Just give us a ring, and we'll be there to sort it out immediately!
Of course! Our team knows their way around water heaters of all kinds. From old-school tanks to the latest tankless systems, we've got the skills to fix it.
Absolutely! At Remedy Plumbing, we believe in transparency. We'll provide you a detailed estimate before we start, so there won't be any unpleasant surprises on your bill.
Rest assured, no piggy banks will be harmed! We accept cash, checks, and most major credit cards. If you have any questions about payment, just give us a shout. We're here to assist.
Don't worry! While our services cover the most common plumbing issues, we're also up for unique challenges. Give us a call. We love a good plumbing puzzle and we'll do our utmost to help you.