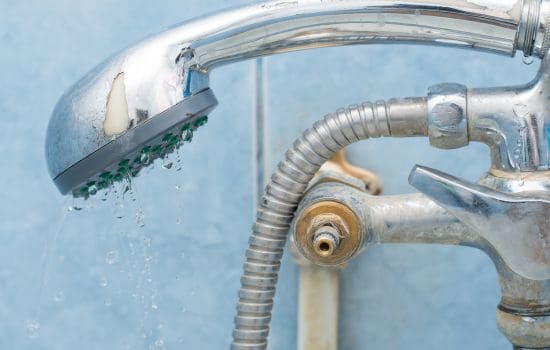 Ever been greeted with a splash of icy water in the middle of a relaxing hot bath? Or noticed your washing machine resembling a water park? These instances are not uncommon if you live in Rosebud, GA, and they're just the tip of the iceberg when it comes to plumbing nightmares.
Such intrusive hiccups can do more than just annoy you; they can jolt your routine, leaving you scrambling for solutions. But who has the time to engage in a battle of wits with a malfunctioning pipe when there's a world outside waiting to be conquered?
But here's the good news - we have the 'remedy' you've been seeking for your plumbing predicaments (And yes, we do love a good pun!). We are Remedy Plumbing, your dependable, local plumbing solution in Rosebud. Whether it's unyielding blockages or wayward drains, our seasoned crew backed by years of experience is your best bet to address these issues. So, the next time you face a plumbing conundrum, just pick up the phone and let us do the heavy lifting!
Over 20 years of Experience
Our Core Services
We are proud to be Rosebud, Georgia's top-rated plumbing company. Our goal is to build a long-term relationship that brings you peace of mind. Specializing in the residential, commercial, contractor, and emergency water supply and drainage solutions.
Our Services: Say Goodbye to Plumbing Problems
Residential Plumbing Services: Make Your House a True Home
You know, a home should be a place of peace and comfort, not a venue for an ongoing battle with plumbing problems. Leaky faucets, stubborn drains, and pipe overhauls don't have to be your daily worry. We approach each job with the care we'd put into our own homes and our aim. To make your house feel more like a sweet, worry-free home.
Drain Services: Let Your Drains Flow Freely
A blocked drain can seem like a tiny inconvenience until it's not. These nuisances can hide deeper issues that are a pain to deal with. But guess what? We've got you covered. Our drain services dig deep, get to the root cause, and ensure your drains are as clear as a sunny day in Rosebud. Say hello to hassle-free draining.
Sewer Services: For a Cleaner, Happier Home
Your home's cleanliness and comfort depend a lot on your sewer system's health. With our top-to-bottom sewer services, we make sure everything flows smoothly and as it should. The result? Your sewer lines hum along, and a happier home for you and your loved ones.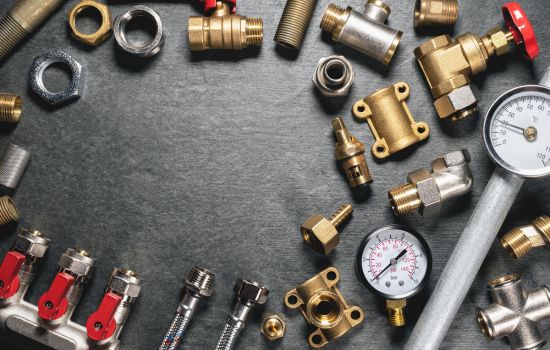 Water Heater Services: Never Face a Cold Shower Again
A chilly splash on a frosty Rosebud morning? That's not our idea of a great day starting! Our water heater services have got you covered for everything from routine check-ups and timely repairs to setting up new units. Say goodbye to cold shocks and start your day on a warm note.
Water Line Services: Ensuring Clear Water Always
Water lines are like the veins of your home, supplying water for all your needs. Our water line services ensure you always get a reliable, safe, and steady flow of water in your home, just like clockwork.
Emergency Plumbing Services: Because We Know Plumbing Problems Don't Use Clocks
Ever noticed how plumbing problems don't have a sense of time? They pop up when least expected. But don't sweat it, we're here for you round the clock. Anytime a problem decides to spring up, we're just a call away to sort it out. It's like having a plumbing superhero on speed dial!
Why Choose Remedy Plumbing?
Now, you might be wondering, "Why should I go for Remedy Plumbing?" We get it; you have choices. But here's what makes us stand out from the rest:
Seasoned Pros at Your Service: With years of experience under our belts, we've got the expertise to tackle all kinds of plumbing problems. We've been around the block a few times and there's hardly a plumbing issue we haven't met (and fixed!).
Holistic Approach: We're not just about fixing what's broken. Our aim is to provide a complete suite of services that cover all your plumbing needs. From routine check-ups to emergency repairs, we've got you covered.
Customer Service that Shines: We take pride in our top-notch customer service. We treat our customers like family, and that means always being ready to help, offering transparent pricing, and doing our job with a smile.
Round-the-Clock Availability: Plumbing issues don't clock out at 5, so neither do we. We're always ready to jump into action with our 24/7 emergency services.
Local Know-How: As a local company, we're familiar with the plumbing needs and challenges of Rosebud. We use this local knowledge to provide services that are tailor-made for you.
Quality Above All: We don't compromise on quality. We're dedicated to providing top-notch services using the best materials available. We don't just fix problems, we provide lasting solutions.
Choosing Remedy Plumbing is choosing peace of mind. Contact us today and experience the difference between partnering with a reliable, locally trusted plumbing company. We're here to turn your plumbing nightmares into distant memories.
Had Enough of Plumbing Woes? Let Remedy Plumbing Put Things Right!
When plumbing issues begin to creep into your daily life, it's like a drip you can't ignore, isn't it? The unexpected cold shower, the sink that just won't drain, or the unwelcome water pooling in places it shouldn't. We feel you - it's enough to throw anyone off balance. But here's the good news - these are problems you don't have to live with.
Relief, we're glad to say, is simply a phone call (or a click) away. Remedy Plumbing is primed and prepared to tackle all your plumbing problems head-on. Whether it's quick repairs or full-scale installations, or even some preventative love and care for your pipes, we've got you covered.
Don't let your plumbing problems swell into something that keeps you up at night. Get in touch with us today, and let's bring back peace and comfort to your home.
100% Trusted
Plumbing FAQ's
This section is designed to help answer some of our most frequently asked questions. Still, have a question? Always feel free to give us a call and we'd be happy to get you an answer.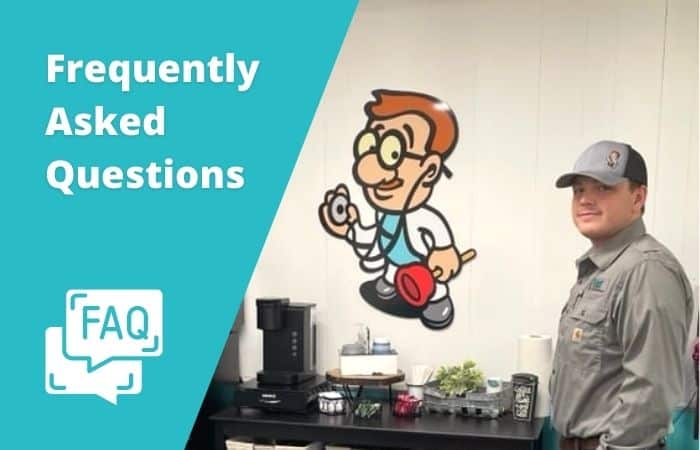 Absolutely, we're ready to leap into action 24/7! Plumbing problems have the worst timing, we know. No need to panic though, just ring us up and we'll sort it out before you can say "drip."
You bet! Our team is like the water heater whisperers. We've got the know-how to deal with all brands and models. Whether it's a snazzy new tankless system or a good old-fashioned tank, we've got you covered.
Absolutely! We're big believers in no surprises (well, at least not when it comes to your bill). We'll provide you with a detailed estimate before we start, so you'll know exactly what you're in for.
No need to raid any piggy banks! We offer a variety of payment options for your convenience - we accept cash, checks, and most major credit cards. If you have any questions about payments, just give us a shout, we're here to help.
Don't worry! While our services cover common issues, we're no strangers to the strange and unusual in the plumbing world. Give us a call, we love a good challenge and we'll do our best to help you out.