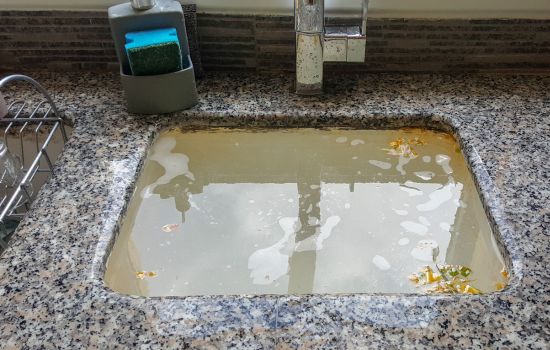 Rockbridge, GA - The kind of place where you nod hello to folks passing by and where every corner feels cozy. But then, out of nowhere, your home decides to throw a plumbing tantrum. Suddenly, those lovely mornings are interrupted by sneaky leaks or that ever-menacing gurgle from the drain.
Don't sweat it. Remedy Plumbing is your local plumber solution, rooted in the heart of Rockbridge. Think of us not just as a service but as a neighbor who understands your unique needs. We don't just offer a generic plumber service; we bring a blend of professional plumber expertise and a deep understanding of Rockbridge's unique plumbing challenges. We see every leak or blockage as a puzzle, waiting to be solved, ensuring that every solution is tailor-made just for you.
So, when your faucets act moody or drains rebel, you don't have to sift through countless "plumbers Rockbridge GA" or "Rockbridge GA plumber" searches. You already have a trusted name at your fingertips. With Remedy Plumbing by your side, you can rest assured, knowing you've got a reliable partner ready to tackle any plumbing curveball thrown your way.
Over 20 years of Experience
Our Core Services
We are proud to be Rockbridge, Georgia's top-rated plumbing company. Our goal is to build a long-term relationship that brings you peace of mind. Specializing in the residential, commercial, contractor, and emergency water supply and drainage solutions.
Seamless Solutions for Every Plumbing Puzzle from the Trusted Rockbridge, GA Plumbers
Life in Rockbridge, GA, is picture-perfect, but when plumbing surprises pop up, it's easy for that picture to get a little cloudy. With Remedy Plumbing by your side, consider those cloudy days cleared up. Take a look at the comprehensive range of services from your dedicated plumber in Rockbridge, GA:
Residential Plumbing Services
Your Rockbridge home isn't just where you live—it's where memories are made. So when a leak threatens to rain on your parade, we're here. As the local plumber Rockbridge, GA residents turn to, we tackle everything from minor drips to major downpours in your plumbing world.
Drain Cleaning Services
Ever felt the frustration of a slow drain? We get it. With our drain cleaning expertise, we promise to turn those slow trickles into powerful torrents, ensuring no blockage stands in your way.
Water Heater Repair & Maintenance
Cold showers? Not on our watch! Whether it's an unruly thermostat or a tired old heater, we're here to bring back those warm, comfy showers you love. And with our regular tune-ups, your water heater will be humming along for years to come.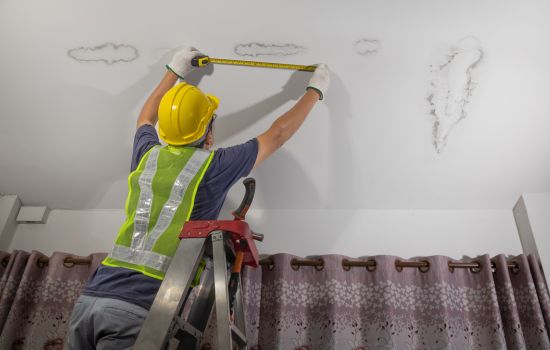 Emergency Plumbing Services
Plumbing surprises? They can be real party crashers. But with our 24/7 emergency helpline, help is just a call away. Day or night, rain or shine, we're here for you, Rockbridge.
Routine Plumbing Maintenance & Inspection
You see a doctor for a check-up, right? Why should your plumbing be any different? Let's nip those potential issues in the bud. Our routine peeks ensure everything's in tip-top shape, preventing any future "oops" moments.
Commercial Plumbing Services
Rockbridge's businesses deserve smooth sailing. From that tiny tap hiccup to a full-blown pipeline project, we're on it. So, businesses can focus on, well, business, while we handle the plumbing blues.
Sewer & Water Line Services
Those underground lines? Out of sight but never out of mind for us. With our tech tools, we'll pinpoint any sneaky issues and nip them in the bud. Whether it's a mischievous tree root or a pesky pipeline crack, we've got it sorted.
Gas Line Repair & Installation
Handling gas lines requires expertise and precision. That's why our certified technicians ensure that gas lines are safely installed, repaired, or replaced, adhering to Rockbridge's safety regulations.
Sewer Camera Inspection
Curious about what's happening down there? So are we! Our sewer cameras dive deep, giving us a clear view of your sewer lines. It's like giving your pipes a selfie moment, catching any little issues before they turn big.
General Plumbing
From the simplest of tasks to the most intricate challenges, our Rockbridge GA plumbers are the solution. With a keen eye for detail and a commitment to perfection, we ensure everything in your plumbing world is just right.
Why Rockbridge Residents Dial Remedy Plumbing in Their Hour of Need?
Waking up to a misbehaving faucet or realizing your water heater's taken the day off is no one's idea of fun. Those are the times when you need more than just a plumber. You need a trusted ally - and in Rockbridge, GA, that is Remedy Plumbing.
We're Your Neighbors, Not Just Service Providers: Living and working in Rockbridge means we're part of this community. When you call us, it's like reaching out to a neighbor. We genuinely care because, well, this is our home too.
Skilled Hands, Heartfelt Service: Our team doesn't just bring years of plumbing expertise; we bring a commitment to ensuring our fellow Rockbridge residents live comfortably. Every job is a testament to our skill and dedication.
No Surprises, Only Solutions: We value transparency. From the moment we answer your call to the job's completion, we ensure clarity in communication and pricing. It's simple: we treat you like we'd want to be treated.
Adaptable and Personalized Service: Every Rockbridge home has its unique challenges. Our approach? Adapt and offer tailored solutions that suit your specific needs, ensuring durability and peace of mind.
Whenever there's a plumbing hiccup in Rockbridge, Remedy Plumbing is always ready to serve, because here, every client is also a neighbor.
Are You Letting Plumbing Issues Drain Your Peace of Mind... and Wallet?
Every ignored leak or stubborn clog isn't just a mere annoyance—it's potential damage to your Rockbridge home and a mounting bill waiting to happen. The longer these problems persist, the bigger the dent they make in your sanctuary and savings.
It's time to take control.
Reach out to Remedy Plumbing. We're not just here to fix; we're here to safeguard your home's comfort and your hard-earned money. Click on the 'Contact Us' button or drop us a line. Let's nip those costly plumbing troubles in the bud, together!
100% Trusted
Plumbing FAQ's
This section is designed to help answer some of our most frequently asked questions. Still, have a question? Always feel free to give us a call and we'd be happy to get you an answer.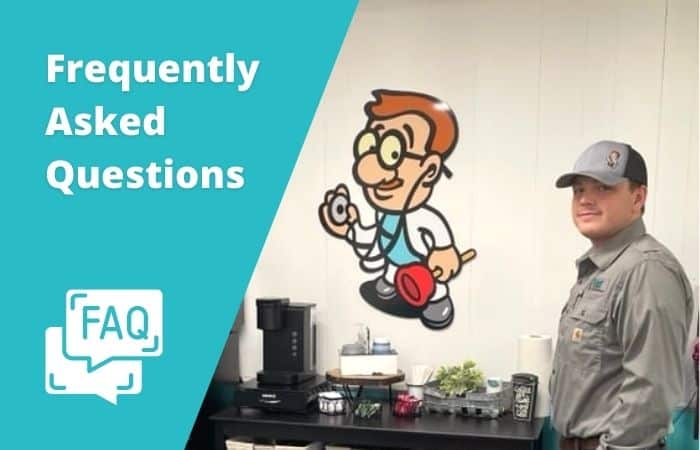 Ah, the age-old question! There could be several culprits: hair, soap scum, grease, or even foreign objects. Over time, these pile up and cause blockages. Regular maintenance and being mindful of what goes down can help. But if you've got a repeat offender, give us a shout. We'll sort it out!
Sounds like you might have a worn-out washer or a damaged valve. It's a common issue but can ramp up your water bill if left unchecked. Let's nip it in the bud before it takes a toll on your wallet and peace of mind.
Not your toilet trying to chat, that's for sure! Gurgling usually signals trapped air or a blockage. It's your toilet's way of saying, "Help, something's not right!" Best to address it sooner rather than later.
Think of it like your health check-ups. Catching potential issues early can save a lot of pain, hassle, and, yes, money down the line. Regular inspections ensure everything flows smoothly, literally and figuratively.
You name it, we've probably tackled it! From those sneaky leaks that play hide and seek, to stubborn drains that refuse to clear up, right up to installing shiny new fixtures – we've got you covered. Big job, small job, and everything in between, Remedy's got your back!