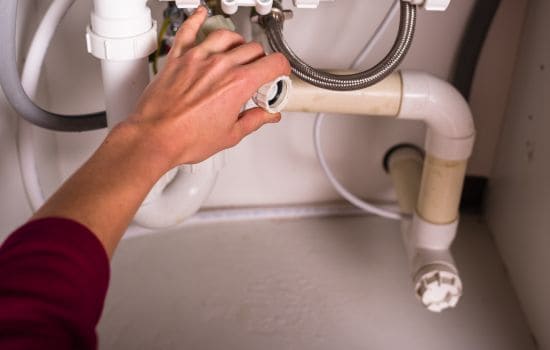 Ever been ambushed by a flurry of plumbing snags on what could've been a flawless day in Norcross, GA? It's a real dampener when leaky faucets and clogged drains try to rain on your tranquil suburban parade, isn't it? Fret not—there's a new ally ready to battle alongside you against all plumbing adversaries: Remedy Plumbing.
Here at Remedy Plumbing, we get it—plumbing hiccups are nothing short of a mood spoiler. That's why we're all in for swooping down and tackling those irksome issues head-on. Be it a night-ruining drippy showerhead or a stubborn toilet staging a flush rebellion, we've got your back. Our approach? Fix it once, and fix it right, so you can go back to basking in the calm and comfort of your Norcross dwelling, with nary a plumbing concern in sight.
Over 20 years of Experience
Our Core Services
We are proud to be Norcross, Georgia's top-rated plumbing company. Our goal is to build a long-term relationship that brings you peace of mind. Specializing in the residential, commercial, contractor, and emergency water supply and drainage solutions.
Norcross, GA Plumbers: Tailored and Effective Plumbing Solutions
When plumbing woes spring up, they can be quite the dampener, right? But with Remedy Plumbing, those troubles don't have to rain on your parade. Discover what your local plumber in Norcross, GA, has in store for you:
Residential Plumbing Services
Your Norcross haven is more than just bricks—it's your comfort zone. When plumbing hiccups arise, that's our cue! From a persistent drip that echoes through quiet nights to sudden pipe mayhem, we're your go-to, ensuring every home in Norcross remains a sanctuary of ease.
Drain Cleaning Services
Drains turning dramatic? We've got the fix. Whether it's a sluggish whirlpool or a full stop, our high-grade tools and extensive expertise tackle those drains, restoring their rightful flow.
Water Heater Repair & Maintenance
A chilly greeting on a serene Norcross morning? Not on our watch. When your water heater decides to take a break, our adept plumbers step in, ensuring every Norcross household begins the day on a warm note.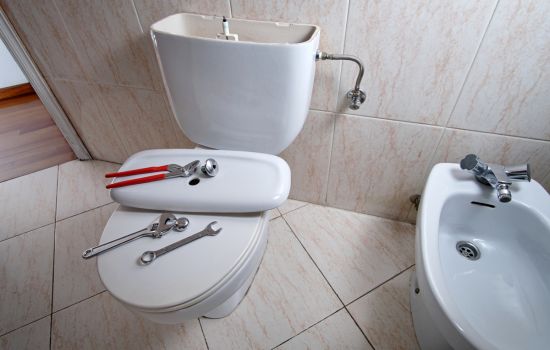 Emergency Plumbing Services
Plumbing snafus tend to have a lousy timing. They don't adhere to business hours, and neither do we. Our vigilant plumbers in Norcross, GA, are on standby, ready to face unforeseen plumbing tribulations, around the clock.
Routine Plumbing Maintenance & Inspection
In Norcross, surprises are sweet, rogue faucets, not so much. Our regular plumbing inspections keep the unexpected at bay, ensuring a smoothly running household.
Commercial Plumbing Services
Operating a business in Norcross? We understand. Unexpected plumbing glitches can toss a spanner in your day. Whether it's a minor tap concern or a major plumbing gig, we're on it, ensuring your business navigates through plumbing hurdles with optimum efficiency.
Sewer & Water Line Services
Venture into the essential veins of your Norcross residence—those crucial water and sewer lines. From routine inspections to urgent rectifications, or comprehensive replacements, our services ensure a seamless flow, always.
Gas Line Repair & Installation
Gas lines are no child's play, especially in Norcross. Your safety is our priority, and our seasoned plumbers are at the ready to address any gas line glitches, ensuring a secure haven.
Sewer Camera Inspection
Curious about the mysteries lurking in your sewer lines? Our advanced sewer camera inspections unveil the unseen, catching potential issues before they escalate into significant headaches.
General Plumbing
Every plumbing detail matters in Norcross—from the smallest drip to the grandest pipeline. For all your plumbing inquiries and needs, we're your first port of call, here to ensure a flawless flow, making life in Norcross a tad easier.
Why Norcross Folks Choose Remedy Plumbing Time After Time
Waking up to a puddle where your bathroom floor used to be or a water heater deciding to play it cool on a frosty morning is nobody's idea of a fun surprise. It's times like these when you need a tried-and-true ally in your corner. In Norcross, that ally has been Remedy Plumbing for years on end.
More Like Dialing a Friend: Norcross isn't just a pin on our map; it's our community, our neighborhood. It's where familiar faces greet each other and share stories over a warm brew. When you ring up Remedy Plumbing, it feels more like you're calling up a good ol' friend who lives a few doors down.
Expertise Paired With Dedication: The Remedy Plumbing badge we sport isn't merely a testament to our plumbing prowess. It symbolizes a steadfast vow that we're here until that sigh of relief crosses your face, signaling all is well in your world again.
Straight Talk, Fair Deals: No fancy footwork or veiled words here. We believe in straight talk, upfront pricing, and keeping you in the loop every step of the way. That's the Remedy way.
Each Home Tells a Story - We Listen: Every dwelling has its own character, its unique essence. We appreciate that. Hence, our solutions are crafted to align with your home's individual narrative, never a one-size-fits-all approach.
So when your plumbing decides to go rogue and stir up a scene, remember your friends at Remedy Plumbing are never more than a call away. Here in Norcross, we're always ready to leap into action and turn the tide on your plumbing woes.
Fed Up With Stubborn Plumbing Snags?
We totally get how annoying and energy-draining plumbing hassles can be. They love to pop up when you least expect them, throwing a wet blanket on your home or business vibes. But hey, with Remedy Plumbing on your side, you've got a solid buddy ready to face these plumbing baddies head-on. We're just a call away, all set to swing things back in your favor.
Reach out now for some friendly advice or grab a no-strings-attached quote right from our site. Let's get that easy, breezy flow back in your home and life.
100% Trusted
Plumbing FAQ's
This section is designed to help answer some of our most frequently asked questions. Still, have a question? Always feel free to give us a call and we'd be happy to get you an answer.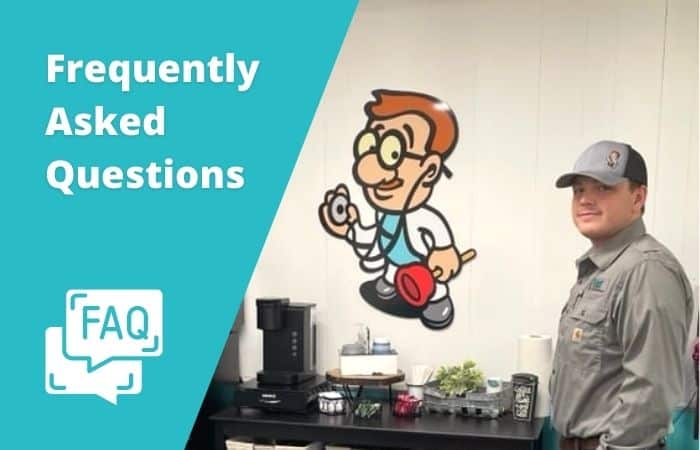 Yes, indeed! We understand that plumbing issues don't clock out at 5 PM. That's why we offer round-the-clock emergency services to ensure that we've got you covered whenever a plumbing problem arises.
Absolutely. Our team of professionals is well-equipped and experienced to handle plumbing challenges in both residential and commercial settings. From homes to businesses, we've got Norcross, GA, covered.
We're all about swift and steady service. Once we receive your call, we'll schedule the soonest possible appointment, typically on the same day, depending on the nature of the problem and our workload.
That's where our expertise comes in. We'll conduct a thorough inspection and provide you with the best and most cost-effective solution. If a repair can fix the issue, we won't push for a replacement.
Just like a check-up with the doc, a routine plumbing inspection can catch small issues before they throw a party in your pipes. Generally, an annual look-see by a professional plumber will keep things flowing smoothly and help avoid any unexpected plumbing adventures.