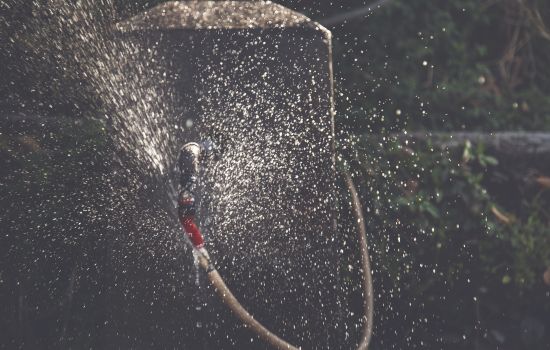 A sudden pipe burst in the middle of the night or an unexpected leaky faucet can transform your tranquil home into a chaotic mess. Such issues are more than just annoyances; they disrupt your day-to-day life and can lead to more significant damage if not attended to promptly. Especially here in Loganville, with its weather throwing curveballs and those old plumbing lines acting all moody.
Now, imagine having a magic button that brings back the calm. Not just a temporary patch-up, but something that gets to the heart of the problem.
Well, that's where we come in. Meet Remedy Plumbing, your trusty plumber in Loganville, GA. Forget about endless back-and-forths with those persistent drips or the hide-and-seek game with clogs. We're packing decades of know-how, a squad of certified plumbing maestros, and a commitment that mirrors the tight-knit Loganville spirit.
Whether it's a midnight emergency, a regular check-in, or sprucing things up with shiny new fixtures, we've got the blueprint to make sure your waterworks work. So, give that plunger a break, give us a ring, and let's get things flowing just right.
Over 20 years of Experience
Our Core Services
We are proud to be Loganville, Georgia's top-rated plumbing company. Our goal is to build a long-term relationship that brings you peace of mind. Specializing in the residential, commercial, contractor, and emergency water supply and drainage solutions.
Loganville, GA Plumbers Tailored and Effective Plumbing Solutions
When persistent plumbing issues spring up, they can be a real downer, right? But with Remedy Plumbing, those woes don't have to drench your spirits. Dive in and discover what your local plumber in Loganville, GA, has lined up for you:
Residential Plumbing Services
Your Loganville abode isn't just bricks and beams—it's the backdrop for your life. When waterworks get wonky, it's time for a professional plumber Loganville, GA folks can lean on. From the pesky drip that keeps you up at night to the urgent pipe predicaments, we're here to make every home in Loganville a real sanctuary.
Drain Cleaning Service
Drains acting dramatic? We've been there. Those slow-moving whirlpools or sudden stoppages aren't a match for our plumber service. Armed with top-tier tools and a wealth of wisdom, we transform your drains from sluggish streams to flowing freeways.
Water Heater Repair & Maintenance
Suddenly shivering in your morning shower? That's not how we roll in Loganville. If your water heater's acting frosty, our skilled plumbers get things heated up again. Ensuring every household in Loganville starts the day just right.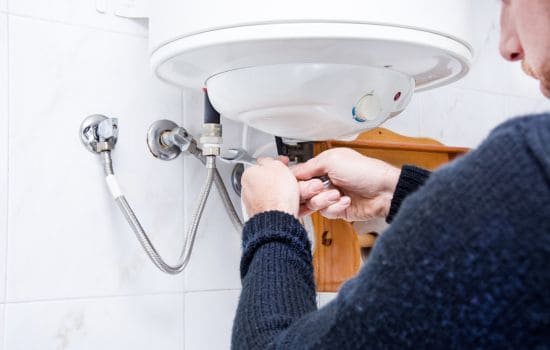 Emergency Plumbing Services
Plumbing problems have a knack for popping up when least expected. They don't stick to regular business hours and neither do we. That's why our Loganville GA plumbers are always on standby, ready to tackle the unexpected, no matter the clock's tick.
Routine Plumbing Maintenance & Inspection
In Loganville, we cherish surprises like a random act of kindness, not a rogue faucet. With our routine check-ups by plumbers in Loganville, GA residents trust, you can keep unforeseen plumbing predicaments at arm's length.
Commercial Plumbing Services
Business in Loganville? We know the rhythm. Nothing throws off a day like unexpected plumbing hiccups. Be it a tiny tap issue or a grand-scale plumbing gig, we jump right in. We're all about ensuring your business sails smoothly, with minimal disruptions and maximal efficiency.
Sewer & Water Line Services
Dive deep into the lifelines of your Loganville home—those crucial water lines and sewer lines. Whether it's a routine inspection, an urgent fix, or a full-blown replacement, our plumber service is geared up to keep everything flowing flawlessly.
Gas Line Repair & Installation
Gas lines aren't something to take lightly, especially here in Loganville. Your safety is paramount, and with our seasoned expertise, you can rest assured that any potential gas issues are thoroughly addressed.
Sewer Camera Inspection
Wondering what's happening in those hidden sewer lines? With cutting-edge sewer camera inspections, our Loganville plumbers bring clarity to the mysterious depths, catching potential problems before they escalate.
General Plumbing
In Loganville, every plumbing detail counts - from the tiniest drip to the most robust pipeline. For all your plumbing needs, think of us as your first port of call. We're here to keep things flowing perfectly.
Why Loganville's Locals Rely on Remedy Plumbing Time and Time Again
It's a sight no one wants to wake up to: a flooding bathroom or a malfunctioning water heater on a cold morning. It's moments like these when you need a dependable partner. One that Loganville has leaned on for decades. And that partner? Remedy Plumbing.
Like Calling a Good Neighbor: Look, Loganville isn't just a place on a map for us. It's home. It's where we wave to folks on the street and catch up over coffee. So when you call Remedy Plumbing, it's kinda like giving a shout to a buddy living down the block.
Mastery Combined With Commitment: That Remedy Plumbing logo we wear? It's not just about being plumbing wizards. It's a pinky promise that we're not leaving until you flash us that relieved, "Phew! It's fixed!" smile.
Keeping It Real - Always: No smoke and mirrors here. We're all about clear talk, fair prices, and making sure you know what's up at every step.
Every Home's Different: We Get That Your home has its little quirks. We dig that. So we make sure our solutions are as unique as your home's personality.
So, next time your plumbing decides to have a little rebellion, just remember: Remedy Plumbing, your Loganville pals, are just a holler away, ready to jump into action.
Are You Exhausted by Persistent Plumbing Problems?
We get how invasive, irritating, and draining plumbing issues can be. They seem to strike at the most inconvenient times, causing havoc in your home or business. But with Remedy Plumbing, you've got a reliable partner ready to tackle these challenges head-on. We're just a call away, ready to turn the tide in your favor.
Reach out now for expert advice or get a no-obligation quote directly on our site. Let's bring back that smooth flow to your life and home.
100% Trusted
Plumbing FAQ's
This section is designed to help answer some of our most frequently asked questions. Still, have a question? Always feel free to give us a call and we'd be happy to get you an answer.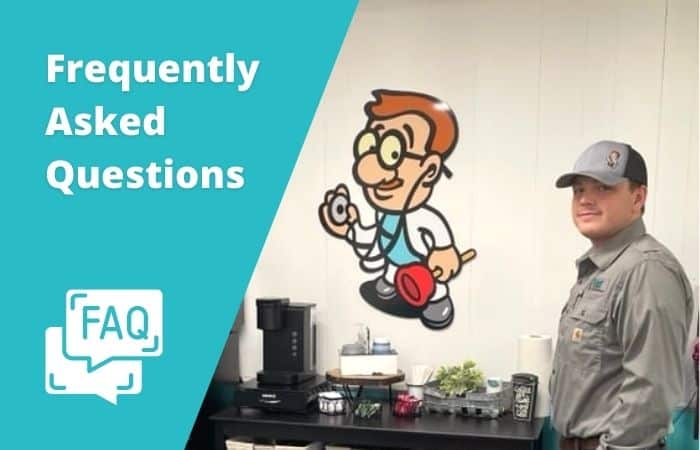 We feel you! Plumbing emergencies are no joke. We pride ourselves on our swift response times. Just give us a call, and we'll be there to sort it out before you know it.
Absolutely! We stand by the quality of our work. Depending on the service, we offer various warranties to ensure your peace of mind. Let's chat, and we'll give you all the details.
While we have a few preferred brands known for their quality, our main goal is to cater to your needs. If you have a specific brand in mind or need recommendations, just let us know!
A great rule of thumb is to have a routine check at least once a year. But if you hear unusual noises, see unexpected water spots, or face frequent clogs, it might be time to give us a ring.
Of course! Whether it's a minor update or a full-blown makeover, we've got your plumbing needs covered. Share your vision, and we'll help make it a reality.
Transparency is key for us. We'll always provide a detailed estimate before any work begins, so you know exactly what to expect. No hidden surprises here!