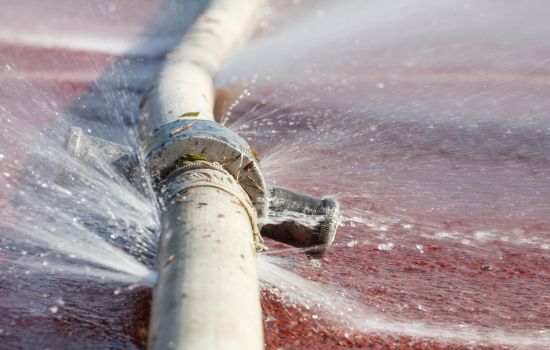 Imagine waking up to a flooded basement or having to deal with a stubbornly blocked drain. For the residents of Graystone, GA, such plumbing inconveniences can disrupt a perfectly fine day, causing considerable distress.
Plumbing issues are more than a nuisance; they can interrupt your everyday routine and lead to extensive damage if overlooked. With Graystone's unique geographical characteristics and older plumbing systems, these issues can seem to arise unexpectedly and frequently.
But what if you had a dependable solution at your disposal? A remedy that targets the problem's root cause, promising a lasting solution rather than a temporary fix?
Meet Remedy Plumbing, your dependable plumbing solution in Graystone, GA. Say goodbye to wrestling with recurring leaks or relentless clogs. We bring you years of industry experience, a team of certified professionals, and a dedication to service that's as unwavering as the Graystone community spirit.
From emergency repairs and routine maintenance to the installation of new fixtures, we're here to ensure your home's plumbing functions perfectly. Put down that wrench, pick up the phone, and let Remedy Plumbing bring peace back into your life.
Over 20 years of Experience
Our Core Services
We are proud to be Graystone, Georgia's top-rated plumbing company. Our goal is to build a long-term relationship that brings you peace of mind. Specializing in the residential, commercial, contractor, and emergency water supply and drainage solutions.
Our Services: Comprehensive, Tailored Solutions from Graystone, GA's Premier Plumbing Company
Residential Plumbing Services: For a Home That Truly Feels Like One
Your home's comfort begins with functional plumbing. Our comprehensive residential plumbing services include repairing leaks, unclogging drains, and replacing defective pipes. We treat your home as if it's our own, delivering timely, professional, and spotless service every time.
Drain Services: No More Persistent Blockages or Slow Drains
Blocked drains are more than an inconvenience; they can indicate deeper issues within your plumbing system. Our specialized drain services include unclogging, cleaning, and repairing drains throughout your home. Utilizing the latest tools and techniques, we restore your drains to their optimal condition, ensuring long-term efficiency.
Water Heater Services: Keep Warm Showers in Your Routine
For comfort, your home needs a functional water heater. Our water heater services include regular maintenance, prompt repairs, and installation of new units. Whether it's a traditional tank heater or an advanced tankless system, we ensure you have hot water when you need it.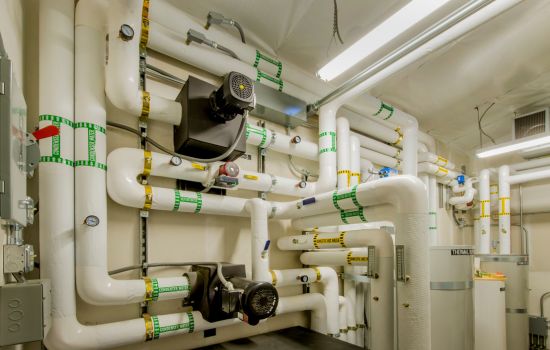 Emergency Plumbing Services: Ready for Your Plumbing Emergencies
Plumbing emergencies don't wait for business hours. Whether it's an unexpected burst pipe or a stubborn clog causing issues, our emergency services are available 24/7. We're always ready to solve your pressing plumbing problems with speed, efficiency, and the utmost care.
Routine Maintenance and Inspection: Keeping Plumbing Woes Away
Our thorough inspections and preventive maintenance services catch potential problems before they escalate into expensive repairs. From spotting hidden leaks to cleaning drains and assessing your pipes' condition, our preventive services keep your home safe and give you peace of mind.
Commercial Plumbing Services: Your Business Needs Us Too
We understand that a plumbing issue can disrupt your business operations and customer satisfaction. That's why we offer swift, reliable, and efficient commercial plumbing services to keep your business running smoothly in Graystone, GA.
At Remedy Plumbing, we tailor our services to meet your convenience and satisfaction. We aim to be Graystone, GA's most trusted plumbing company - your first call when plumbing issues arise.
Tired of Persistent Plumbing Problems?
We understand how invasive and draining plumbing issues can be. They seem to strike at the worst times, causing chaos in your home or business. But with Remedy Plumbing, you have a reliable partner ready to tackle these challenges head-on.
Contact us today for a consultation or request a free quote through our website. Let us help restore peace in your home and calm your mind. You deserve a break, and we're here to give it to you. Don't let plumbing problems control your life – take the first step towards a smooth solution now!
100% Trusted
Plumbing FAQ's
This section is designed to help answer some of our most frequently asked questions. Still, have a question? Always feel free to give us a call and we'd be happy to get you an answer.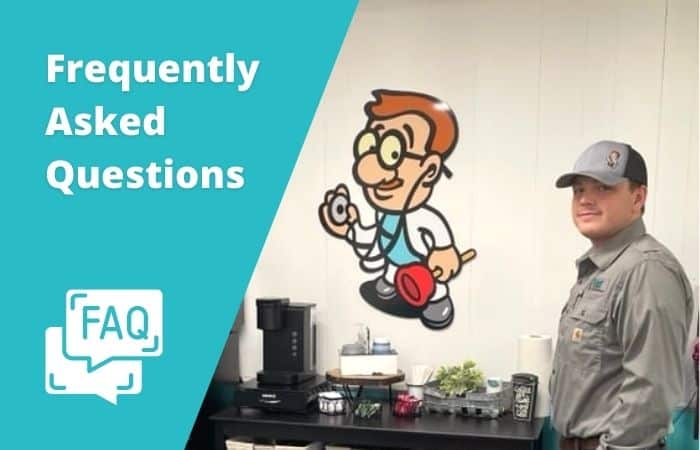 In a plumbing emergency, it's crucial to prevent further damage. Shut off the water source, if possible, and call us right away. Our 24/7 emergency service ensures that we're always ready to help.
Yes, we do. Our team is well-versed in handling various types and brands of water heaters. Whether you have a traditional or a tankless water heater, we can diagnose and repair any issue.
Yes, we provide warranties on our work as we stand by the quality of our service. The specifics may vary depending on the job, but we'll explain everything before we start.
We accept several payment methods, including cash, checks, and most major credit cards.
While you can handle minor issues, it's best to hire a professional for significant plumbing problems. If you're unsure, don't hesitate to call us – we're more than happy to provide advice.