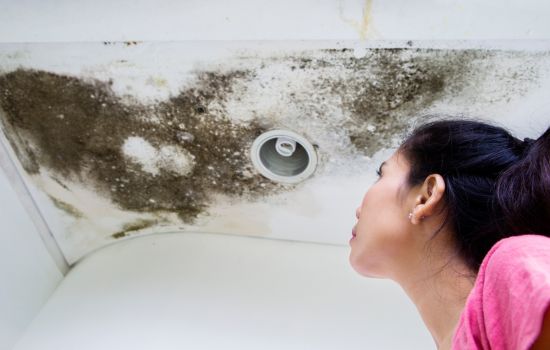 That's where we come in. Welcome to Remedy Plumbing – your plumbing pal in Centerville. When plumbing troubles try to mess with your day, remember, we're just a phone call away.
We're not just some plumbing company. We're part of the community, just like you. And when a community member's in a pickle, we feel the urge to step in and help. So, from stubborn leaks to unpredictable water heaters, leave the hard stuff to us. After all, you have better things to do, like enjoying a beautiful Centerville sunset or catching a game at the local park.
So, don't let plumbing problems steal your peace. Get in touch with Remedy Plumbing. We're here to help your home run smoothly, so you can get back to doing what you love. Here's to easier days and stress-free life in Centerville, GA!
Over 20 years of Experience
Our Core Services
We are proud to be Centerville, Georgia's top-rated plumbing company. Our goal is to build a long-term relationship that brings you peace of mind. Specializing in the residential, commercial, contractor, and emergency water supply and drainage solutions.
Our Top-Notch Plumbing Services in Centerville, GA
Residential Plumbing
Is your home's plumbing causing you headaches? Well, we're here to take that stress off your hands. We'll swoop in, fix your pipes, taps, and whatever else is causing you grief, and have your home's plumbing running like a well-oiled machine.
Drain Cleaning
A clogged drain can really ruin your day, can't it? Our team doesn't just unclog your drains. We dive in to find out what caused the blockage in the first place, making sure it doesn't happen again anytime soon.
Sewer Line Services
Having sewer line problems is like being stuck in a bad dream, right? But with our expert sewer line services, you'll wake up to efficient, flowing lines and a happy home.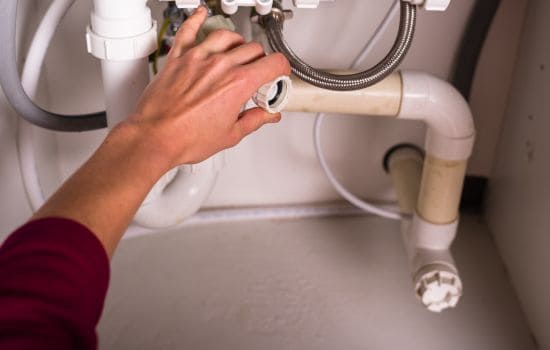 Water Heater Services
The horror of an ice-cold shower on a chilly morning...we wouldn't wish that on anyone! That's why we're on call for all your water heater needs. Be it routine checks, quick repairs, or a new installation, we've got you covered.
Emergency Plumbing
Plumbing issues love to surprise you at the most inconvenient times. Don't worry, though! We're always ready to step in with our 24/7 emergency services.
Water Line Services
Water lines are crucial for supplying clean water to your home. If there's a problem, it can disrupt your entire day. Our team at Remedy Plumbing can repair and maintain your water lines, ensuring you have a reliable supply of water at all times.
Gas Line Services
If you smell gas in your home, it's crucial to act fast. Our trained technicians can detect leaks, perform repairs, and install new gas lines to ensure your home is safe.
Toilet Repair and Installation
A constantly running or clogged toilet is not just an annoyance but also a waste of water. We offer repair and installation services to keep your toilets in top shape.
Faucet and Fixture Installation and Repair
Leaky faucets and broken fixtures can be frustrating and cause water waste. We can repair your current fixtures or install new ones, improving your home's efficiency and aesthetics.
Why Choose Remedy Plumbing?
At Remedy Plumbing, we know you have options. So, why choose us to sort out your plumbing predicaments in Centerville, GA?
Local Know-how: We're not just any plumbing service; we're your neighbors. We understand Centerville and its unique plumbing quirks like the back of our hand. This intimate local knowledge lets us create solutions that are perfect for you.
Rich Experience: With years in the game, we've seen (and fixed) it all. This experience has honed our skills, making us equipped to tackle everything from the smallest leak to the most stubborn clog.
Fast and Reliable: We value your time. That's why we strive to resolve your plumbing issues swiftly without compromising on quality. Plus, our 24/7 emergency services mean we're there when you need us the most.
Clear Communication: No one likes nasty surprises, especially when it comes to service costs. We maintain complete transparency in our pricing and keep you informed at every step. With Remedy Plumbing, you're always in the know.
Ready to Wave Plumbing Woes Goodbye?
Wrestling with a broken water heater or a persistently clogged drain isn't how you want to spend your day, right? And why should you when Remedy Plumbing is just a phone call (or a click) away? Let's make your Centerville, GA, home the worry-free space it's meant to be.
100% Trusted
Plumbing FAQ's
This section is designed to help answer some of our most frequently asked questions. Still, have a question? Always feel free to give us a call and we'd be happy to get you an answer.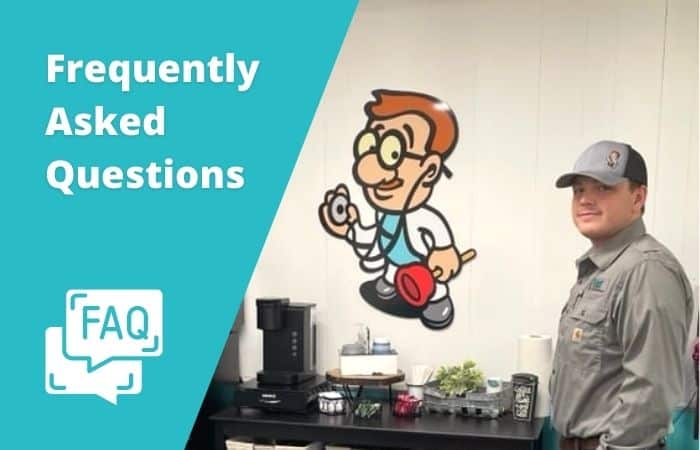 We do indeed! Our preventive maintenance services are designed to keep your plumbing in top shape and help you avoid unexpected problems. We'll inspect your system, identify potential issues before they become problematic, and provide you with a plan to keep everything running smoothly.
It's possible. Unseen leaks or a running toilet can waste significant amounts of water, causing your bill to rise unexpectedly. We can perform a thorough inspection to identify and fix any issues, helping you conserve water and save money.
While some minor issues can be handled on your own, it's always best to consult a professional for anything more than the most basic tasks. An incorrect DIY fix can often lead to more serious problems down the line. When in doubt, it's best to leave it to the pros - that's what we're here for!
You bet we can! No job is too small for us. A leaky faucet might seem trivial, but it can lead to bigger issues down the line, not to mention water wastage. We'll have that sorted out in no time.
We sure do. We believe in keeping things transparent and straightforward. Once we diagnose the issue, we'll provide you with an upfront estimate so you know exactly what to expect. No surprises here, we promise!