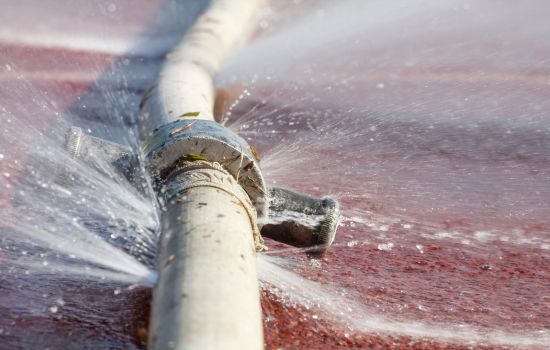 Has your peaceful soak in the tub been marred by an unexpected rush of cold water? Or perhaps your peaceful kitchen time has been disrupted by your sink emulating a geyser? As residents of Campton, GA, you may be all too familiar with these scenarios.
Such sudden mishaps can derail your day, turning it into a frenzy of plumbing fixes. When your to-do list is already bursting at the seams, who wants to play Sherlock with a leaky faucet or a disobedient drain?
But here's the silver lining - at Remedy Plumbing, we provide the perfect cure for your plumbing ailments. As your dependable local plumbing professionals in Campton, we're equipped to tackle everything from obstinate clogs to fussy drains. With our well-versed team and extensive experience, we're the go-to choice for all your plumbing needs. So, instead of donning the plumber's hat yourself, simply pick up your phone and give us a buzz!
Over 20 years of Experience
Our Core Services
We are proud to be Campton, Georgia's top-rated plumbing company. Our goal is to build a long-term relationship that brings you peace of mind. Specializing in the residential, commercial, contractor, and emergency water supply and drainage solutions.
Residential Plumbing Services: Creating Harmonious Homes
Nothing feels more like home than a smoothly running plumbing system. Whether it's leaking faucets, blocked drains, or complete pipe renovations, we provide meticulous service with the care we'd show our own homes.
Drain Services: Eliminate the Enemy of Flow
A clogged drain isn't just a pesky inconvenience—it could indicate deeper issues. Our exceptional drain services go to the root of the problem, ensuring your drains work like a charm.
Sewer Services: Keep It Clean, Keep It Green
A well-functioning sewer system is a cornerstone of a healthy, comfortable home. With our all-inclusive sewer services, your home will radiate happiness from the ground up.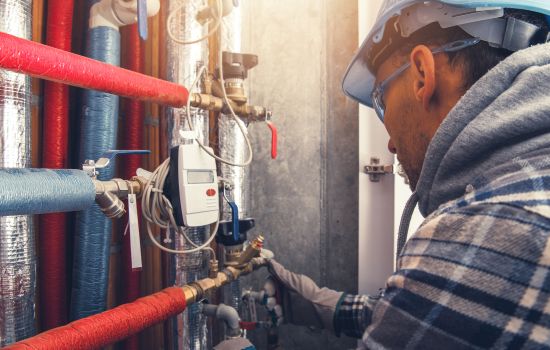 Water Heater Services: We Stand for Hot Showers
Icy cold showers on chilly Campton mornings? Not if we can help it! Our water heater services, encompassing maintenance, repairs, and new installations ensure your showers are always toasty warm.
Water Line Services: Nurturing the Lifeblood of Your Home
Your home's water lines ensure a steady, clean water supply for your everyday needs. We guarantee this crucial service with our reliable water line maintenance and repairs.
Emergency Plumbing Services: Your 24/7 Plumbing Guardians
We understand that plumbing troubles don't operate on a 9-5 schedule. That's why we offer round-the-clock emergency services to swiftly handle any plumbing crisis that comes your way.
Routine Maintenance and Inspection: Early Intervention, Long-Term Peace
A stitch in time saves nine – this age-old wisdom holds true for plumbing too. Our maintenance services spot potential issues early on, saving you from major issues in the future.
Commercial Plumbing Services: Streamlining Your Business Operations
Plumbing glitches can disrupt your business flow and customer experience. With our efficient commercial plumbing services, your business will run like a well-oiled machine, unaffected by plumbing hitches.
Why Remedy Plumbing is the Right Choice in Campton, GA?
With a plethora of plumbing services on offer, why choose Remedy Plumbing? Here's what makes us stand out in the Campton community:
Stellar Expertise: With years of experience under our belt, our certified team is equipped to handle all plumbing scenarios.
Comprehensive Solutions: We offer a complete suite of services, from preventative maintenance to emergency repairs, ensuring we meet all your plumbing needs.
Outstanding Customer Service: We treat our customers as we would our own family, delivering quality services with a smile.
24/7 Availability: We're always on standby, ready to tackle your plumbing emergencies anytime they arise.
Local Experience: As a local business, we understand the unique plumbing challenges that Campton residents face, and tailor our solutions accordingly.
Unwavering Quality: We never compromise on quality, employing high-grade materials and best practices to ensure we get it right the first time.
Choosing Remedy Plumbing means choosing peace. Connect with us today and feel the difference that comes with teaming up with Campton's most reliable plumbing company.
Ready to Embrace Plumbing Peace?
If you're fed up with persistent plumbing nuisances, it's time to act! At Remedy Plumbing, we believe in solutions, not stress. Dial us today for a consultation, or request a free quote directly from our website. Let's pave your way to a stress-free living environment today!
100% Trusted
Plumbing FAQ's
This section is designed to help answer some of our most frequently asked questions. Still, have a question? Always feel free to give us a call and we'd be happy to get you an answer.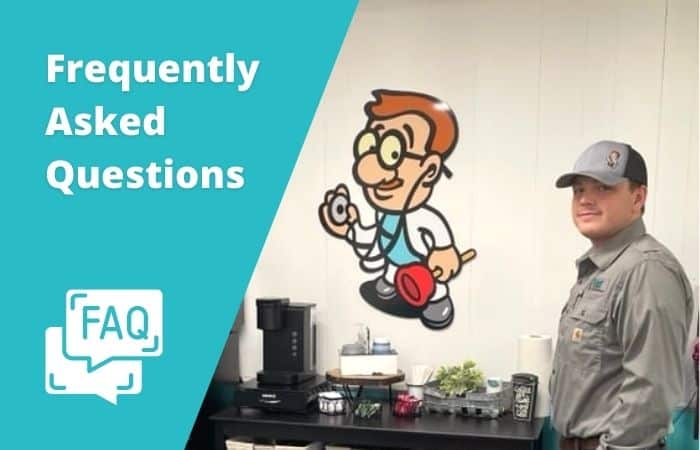 Don't worry, we've got you covered! Plumbing issues can arise at any time, and that's why we offer 24/7 emergency services. Whenever you need us, just give us a ring!
Absolutely! Our team is skilled in handling a wide range of water heaters, from traditional models to the latest tankless systems. We've got you covered!
Yes! At Remedy Plumbing, we maintain full transparency. We'll provide a detailed estimate before any work begins, ensuring no unexpected surprises on your bill.
We accept a variety of payment methods including cash, checks, and most major credit cards. Your piggy bank can rest easy!
Of course! While we cover all common plumbing issues, we love a good challenge. So if you have a unique plumbing problem, don't hesitate to reach out. We're always ready to lend a hand.