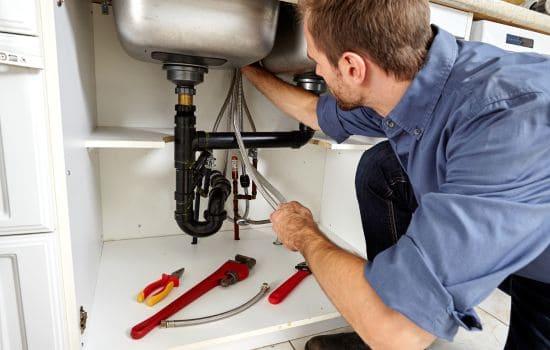 Living in Bold Springs, GA, you've seen it all - the charm of the seasons, the warmth of the community, and yes, the occasional plumbing mishap. A mischievous faucet causes a midnight ruckus or an unexpected indoor fountain in your kitchen. While these make for amusing anecdotes, the truth is, plumbing issues can seriously disrupt your peaceful home life.
This is where Remedy Plumbing enters the picture. We're not just about solving problems; we're about restoring your peace of mind.
At Remedy Plumbing, we have a single, unwavering goal: to make your life easier. We do this by offering comprehensive plumbing solutions that address the root cause of the issue, ensuring you enjoy long-term relief. With a team of certified professionals and a commitment to excellence, we're ready to tackle anything from emergency repairs to routine maintenance and installation of new fixtures.
So, set aside your DIY plumber hat, and let us handle the heavy lifting. We're just one call away from bringing tranquility back into your Bold Springs home.
Over 20 years of Experience
Our Core Services
We are proud to be Bold Springs, Georgia's top-rated plumbing company. Our goal is to build a long-term relationship that brings you peace of mind. Specializing in the residential, commercial, contractor, and emergency water supply and drainage solutions.
Our Plumbing Services: Comprehensive Solutions from Bold Springs' Top-Rated Plumbing Company
Remedy Plumbing is your one-stop-shop for all plumbing needs - residential services for maintaining a healthy home, and emergency services that offer quick solutions during unexpected crises.
Residential Plumbing Services: A Happy Home Starts With Healthy Plumbing
At the heart of a comfortable home is a reliable plumbing system. Our comprehensive residential plumbing services ensure everything from fixing leaks and unclogging drains to repairing or replacing pipes is taken care of. We treat your home like ours, promising clean, prompt, and professional service each time.
Commercial Plumbing Services: Keep Your Business Running Smoothly
We don't just cater to homes; we're also Bold Springs' first choice for commercial plumbing services. A plumbing issue in your business can disrupt operations and customer satisfaction. That's why we're dedicated to providing quick, reliable, and effective solutions, so you can get back to business as usual.
Drain Services: Say Goodbye to Blockages and Slow Drains
Clogged drains can be a major nuisance and potentially indicative of severe plumbing issues. Our expert drain services encompass cleaning, unclogging, and repairing drains throughout your home. Using advanced techniques and equipment, we efficiently clear your drains, ensuring their smooth functioning in the long run.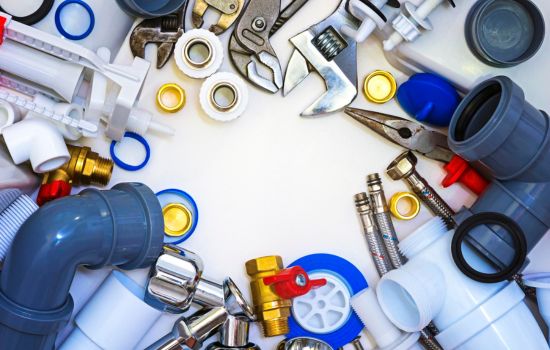 Sewer Services: Keep Your Sewer System in Top Shape
A functioning sewer system is critical for your home's hygiene and comfort. From routine inspections and cleaning to tackling repairs and replacements, our sewer services are comprehensive and reliable.
Water Heater Services: Enjoy Consistent Hot Water in Your Home
There's nothing like a cold shower to remind you of the importance of a working water heater. Our water heater services cover everything from regular maintenance and repairs to the installation of new units.
Water Line Services: Ensure Clean, Safe Water Supply with Our Expertise
Water lines are the lifeline of your home, supplying clean water for your family's everyday needs. Our water line services include inspection, maintenance, repairs, and replacement of water lines to ensure a consistent, safe, and reliable water supply.
Emergency Plumbing Services: Immediate Assistance When You Need It Most
We at Remedy Plumbing understand that plumbing problems rarely respect a 9-to-5 schedule. A burst pipe or blocked drain can catch you off guard at the most inconvenient times. That's why our emergency plumbing services are available 24/7 to tackle urgent issues with speed, efficiency, and care.
Routine Maintenance and Inspection: Preventing Problems Before They Begin
Routine maintenance is crucial for a well-functioning home. Our thorough inspections identify potential issues before they escalate into expensive repairs. We check for silent leaks, clean drains, and ensure your pipes are in optimal shape, safeguarding your home and peace of mind.
Why Choose Remedy Plumbing in Bold Springs, GA?
At Remedy Plumbing, we provide a unique blend of technical expertise, exceptional customer service, and a genuine commitment to the Bold Springs community. Here's why we stand out:
Unmatched Expertise: Our team brings unparalleled expertise to every job, ensuring effective and durable solutions.
Comprehensive Services: We offer a wide range of services, ensuring we can handle all your plumbing needs.
Exceptional Customer Service: We treat our customers like family, providing outstanding care from your first call to the completion of the job.
24/7 Availability: Plumbing issues can strike at any time, and we're here for you with our 24/7 emergency services.
Local Understanding: As a locally owned and operated business, we understand the specific challenges faced by Bold Springs residents.
Commitment to Quality: We're in the business of building trust by delivering quality workmanship, using top-grade materials, and standing by our work.
Tired of Plumbing Problems Taking Over Your Peace of Mind?
We understand how disruptive, frustrating, and exhausting plumbing issues can be. But it doesn't have to be this way. With Remedy Plumbing, you have a trusted partner ready to lift these challenges off your shoulders. Reach out to us today for a consultation or request a free quote directly from our website. Let us help restore harmony in your home and peace in your mind. Don't let plumbing problems win - take the first step towards a stress-free solution now!
100% Trusted
Plumbing FAQ's
This section is designed to help answer some of our most frequently asked questions. Still, have a question? Always feel free to give us a call and we'd be happy to get you an answer.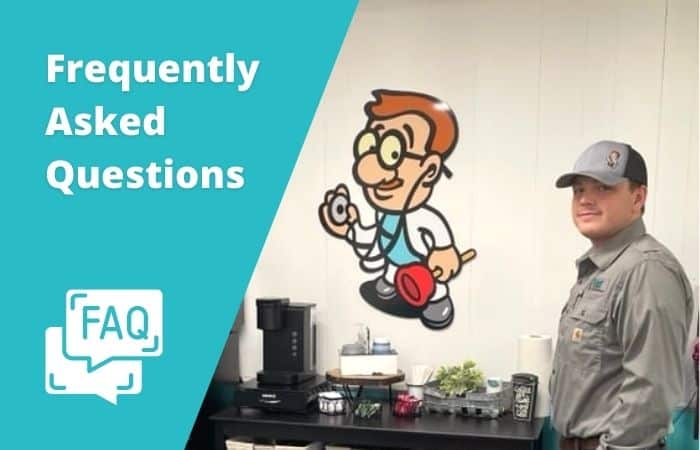 We totally understand how stressful a plumbing emergency can be! That's why we offer 24/7 emergency services. Just give us a call, and we'll be there as quickly as possible to solve your plumbing issue.
Absolutely! Our team of professionals is experienced in various water heater brands and models. Whether you have a traditional tank or a modern tankless system, we can diagnose and fix the problem.
Absolutely! We believe in transparency, so we always provide a detailed estimate before beginning any job. No surprise fees or hidden costs.
We strive to respond to emergency calls as quickly as possible. Our arrival time will depend on our current workload and your location. In general, we aim to be at your home within the hour for emergencies.