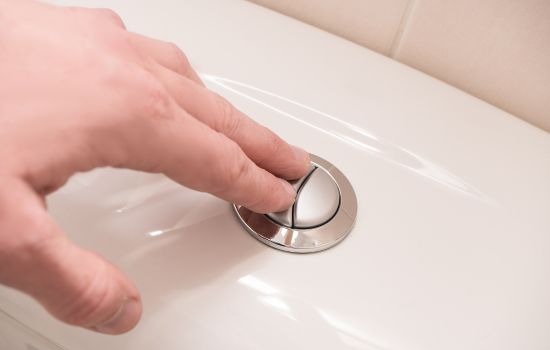 It starts as a minor inconvenience: a tap that doesn't quite turn off, a toilet that doesn't flush smoothly. Before you know it, you're stepping into a cold shower on a chilly morning, or your kitchen sink decides it's a great day to play 'Flood the floor'. It's not just water wastage or an unsightly mess. These disruptions chip away at your peace of mind, throwing a wrench into your plans and routines. They make your comfortable Mountain Park home feel less hospitable, less "you."
Guess what? We at Remedy Plumbing get how much of a bummer this can be. That's why our team of local plumbers is here to help. Our team of plumbing experts is equipped to tackle every plumbing woe under the sun, turning your home back into the tranquil sanctuary it was meant to be. From regular maintenance checks and minor fixes to large-scale repairs and installations, we cover all facets of plumbing services.
So when plumbing woes cast a shadow over your day, remember Remedy Plumbing is just a call away, dedicated to ensuring you can live your life, uninterrupted.
Over 20 years of Experience
Our Core Services
We are proud to be Mountain Park, Georgia's top-rated plumbing company. Our goal is to build a long-term relationship that brings you peace of mind. Specializing in the residential, commercial, contractor, and emergency water supply and drainage solutions.
Reliable Plumbing Solutions for Every Hitch in Mountain Park, GA
Yeah, we know Mountain Park is all about those chill vibes and postcard-worthy views. But let's be real, sometimes plumbing issues try to crash our chill party. Thankfully, with Remedy Plumbing on the scene, those transient clouds don't stand a chance.
Residential Plumbing Services
Every corner of your Mountain Park crib is filled with stories. So, when a sneaky drip tries to join the narrative, give us a shout. Whether it's that annoying drip-drip or a full-on indoor waterfall, your trusty Mountain Park, GA plumber is on it.
General Plumbing Solutions
No job is too big or too small for us at Remedy Plumbing. We tackle everything from simple repairs like fixing a leaky faucet to complex tasks such as rerouting pipes. Don't let minor problems turn into major headaches - trust our team to deliver comprehensive plumbing solutions every time.
Expert Drain Cleaning
A slow drain can be a real buzzkill, disrupting your daily routine and causing unnecessary stress. But with our expert drain cleaning service, those stubborn clogs don't stand a chance. We employ advanced techniques to remove blockages and ensure your drains are functioning efficiently. Wave goodbye to sink puddles and get back to that smooth-flowing life.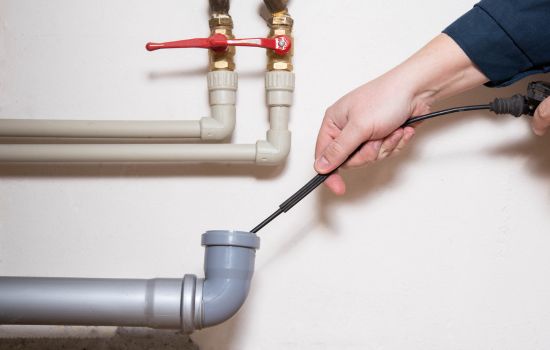 Efficient Water Heater Repair and Replacement
Nothing ruins a morning quite like a surprise cold shower. That's why our team at Remedy Plumbing is here to keep your water heater in peak condition. Quick fix, replacement, or even an upgrade – consider it sorted.
Round-the-Clock Emergency Services
Plumbing emergencies don't wait for business hours, and neither do we. Our emergency services are available 24/7, ensuring you're never alone in a plumbing crisis. From burst pipes to major leaks, we're always ready to respond promptly and resolve the issue, minimizing damage and getting your home back to normal as quickly as possible.
Detailed Sewer Line Repair and Replacement Services
Sewer line issues can be a nightmare, causing unpleasant odors and serious damage to your property. Our sewer line services are designed to tackle these issues head-on. We offer routine inspections to catch problems early, as well as minor repairs and full-scale replacements when needed. With our team on the job, you can rest assured that your sewer lines are in safe hands.
Routine Plumbing Maintenance
Think of this as a health check-up but for your pipes. Just like you'd get a regular check-up to dodge the flu, we make sure your pipes are in top shape to avoid any nasty surprises. No more waking up to a flooded kitchen or unexpected cold showers.
Comprehensive Commercial Plumbing Services
Mountain Park's businesses form the heart of our community. These establishments, from quaint cafes to bustling stores, deserve the best. A sudden plumbing issue can disrupt the flow, leading to potential business losses. Our dedicated commercial plumbing solutions, ranging from fixing a leaky tap to installing advanced plumbing systems, ensure that businesses run seamlessly. Leave the plumbing intricacies to us, so you can pour all your energy into serving your patrons.
Advanced Sewer Camera Inspection Services
You know how reality TV shows expose all the drama? Our sewer cameras do the same for your pipes! We send them on a little journey to capture all the behind-the-scenes action, ensuring no minor drama escalates into prime-time chaos. Be it minor blockages, root intrusions, or potential cracks, our technology ensures early detection, preventing costly future repairs.
Precision-Driven Gas Line Repairs and Installations
Gas lines are the silent powerhouses in Mountain Park homes, but they come with their own set of risks if not maintained or installed correctly. Understanding the intricacies and hazards, our certified technicians approach gas lines with unparalleled precision and expertise. Whether it's a fresh installation, periodic maintenance, or an urgent repair, safety remains our unwavering priority. With us, your home and family are in safe hands.
Why Mountain Park Folks Give Remedy Plumbing a Shout When Things Go South?
You know that groan-worthy moment when your faucet starts acting all high school drama queen, or your water heater decides to play hooky? Yep, it's times like those when you need more than just a plumber. You need someone who's got your back. And in Mountain Park, GA? That's us - Remedy Plumbing.
We're More Like Your Next-Door Buddies: Hey, we're not just swooping in from who-knows-where. We're right here in Mountain Park. When you ring us up, it's like giving a shout to your buddy next door. We're in this together – because guess what? This is home for us too.
No Funny Business, Just Real Fixes: Straight talk only. From the first "Hello!" to the last tightened bolt, we keep things crystal clear – be it the chatter or the bill. We're all about that golden rule: treat folks the way we'd want to be treated.
Custom Fixes for Every Quirky Corner: Each home here has its own personality (and quirks!). So, we adapt, tweak, and tailor our approach, making sure you get a solution that's just right for your space.
Expertise That Deliver: We're not just about flexing our plumbing muscles. We're here to make sure every house in Mountain Park gets the top-notch treatment it deserves. For every twisty pipe and stubborn leak, we've got a trick up our sleeve.
Feeling Soaked by Plumbing Problems in Mountain Park?
The drip-drip of a leaky faucet or the struggle with a slow-draining sink can chip away at your patience and empty your pockets faster than you think.
Why let these little nuisances grow into full-blown, wallet-wounding monsters?
With Remedy Plumbing on your side, let's slam the door shut on these pesky plumbing invaders. Give us a ring, and together, we'll reclaim your home's peace and harmony.
100% Trusted
Plumbing FAQ's
This section is designed to help answer some of our most frequently asked questions. Still, have a question? Always feel free to give us a call and we'd be happy to get you an answer.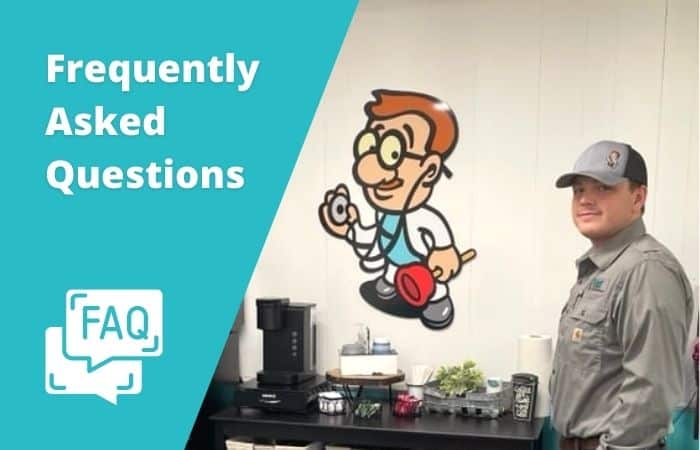 Hey, we get it - plumbing problems wait for no one. Drop us a line, and we'll have our crew over in a jiffy. We're all about getting things sorted ASAP.
You bet! Every single person on our squad is licensed, insured, and knows their stuff. Safety and top-quality service are our middle names.
Oh, don't sweat it! Plumbing issues don't wear watches, but luckily, we're here 24/7. So even if your pipe decides to throw a tantrum at midnight, we've got your back.
Fair question. We'll scope out the problem and lay it all out for you - no hidden surprises. Costs might differ depending on the issue, but we promise to be straight-up about it.
Hey, we stand by our work. If that issue comes knocking again, so will we – ready to set things right. It's all about trust for us.
Absolutely! Whether it's your cozy home or your bustling business in Mountain Park, GA, we're on it. Leaky home sink or a stubborn office drain, give us a shout.