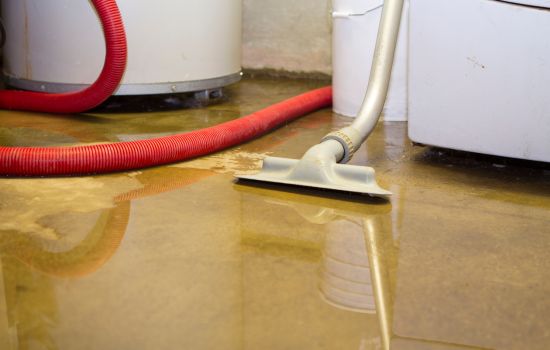 Ever been caught off guard by a disobedient dishwasher right before dinner? Or a flooded basement just as you were about to host the weekend barbecue? Monroe, GA residents, we feel your pain. We know these plumbing nightmares can throw your life off track.
The disruption caused by plumbing malfunctions is far from a minor; it can hijack your entire day. We understand, with your demanding schedule, you've got better things to do than become an impromptu plumber.
Well, we've got you covered. We are Remedy Plumbing, your local lifesaver when plumbing woes strike in Monroe. Our skilled team and wealth of experience make us the go-to for all your plumbing challenges. So, when the plumbing problem looms, forget the toolbox - grab your phone and give us a call.
Over 20 years of Experience
Our Core Services
We are proud to be Monroe, Georgia's top-rated plumbing company. Our goal is to build a long-term relationship that brings you peace of mind. Specializing in the residential, commercial, contractor, and emergency water supply and drainage solutions.
Our Services: Here to Make Your Life Easier
Residential Plumbing Services: Turning Houses into Homes
What really makes a house a home? A plumbing system that behaves itself. Let us handle everything from stubborn leaks, blocked drains to full-scale pipe replacements with the same love and care we'd show our own homes.
Drain Services: Keep Things Flowing
A stubbornly blocked drain isn't just annoying; it can hint at a deeper, more sinister issue. With our advanced drain services, we'll get to the root of the problem and ensure everything's running smoothly.
Sewer Services: Bringing Happiness Back Home
A healthy sewer system is the unsung hero of a happy home. We offer a complete range of sewer services to ensure that everything runs like clockwork.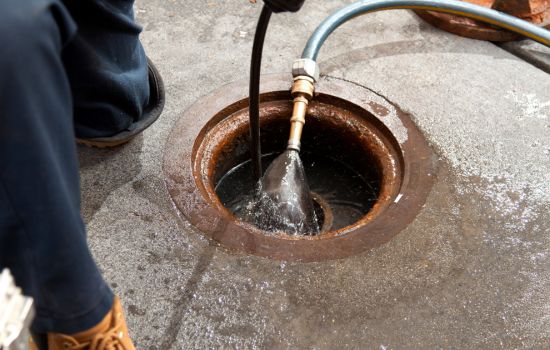 Water Heater Services: Ensuring Your Comfort
Who wants to face a cold shower on a chilly Monroe morning? Our water heater services cover everything from routine maintenance and repair to installing brand-new units.
Water Line Services: Delivering Vitality
The water lines in your home are like veins, delivering life-sustaining water for your everyday needs. Trust our water line services to guarantee a steady, safe, and reliable flow.
Emergency Plumbing Services: Ready for Anything
Because plumbing problems don't stick to office hours. We're on hand 24/7 to tackle any emergencies that arise, day or night.
Routine Maintenance and Inspection: Stop Problems in Their Tracks
A proactive approach can save a lot of trouble later on. Our maintenance services detect and resolve potential issues before they have a chance to cause real problems.
Commercial Plumbing Services: Supporting Your Success
A plumbing problem can cause significant disruptions to your business. But with our commercial plumbing services, you'll be back up and running in no time.
Why Should You Choose Remedy Plumbing in Monroe, GA?
We understand you have choices. So, why Remedy Plumbing? Here's what sets us apart:
Unrivaled Expertise: With years of experience under our belts, our qualified team brings a level of expertise that's hard to match.
Complete Coverage: From everyday maintenance to emergency call-outs, we've got every aspect of your plumbing needs covered.
Customer First: Our customers are like family to us. We promise a level of service that will make you feel truly valued.
Always Available: We're on hand 24/7 to deal with any emergency that might arise.
Local Insight: As a local business, we understand the specific challenges faced by the residents of Monroe. Our services are tailored to meet these unique needs.
Quality Assurance: We are committed to providing top-quality workmanship using the best materials available. You can trust us to get the job done right, the first time.
When you choose Remedy Plumbing, you're choosing a life of ease. Get in touch with us today to experience the difference of working with Monroe's most trusted plumbing company.
Ready to Turn the Tide on Plumbing Problems?
If your patience with recurring plumbing problems is wearing thin, it's time to take action. Our aim at Remedy Plumbing is to make your life easier. Say goodbye to worry and stress, and say hello to swift, effective solutions. Call us today for a consultation or request a free quote directly from our website. Let's take the first step toward a trouble-free home together!
100% Trusted
Plumbing FAQ's
This section is designed to help answer some of our most frequently asked questions. Still, have a question? Always feel free to give us a call and we'd be happy to get you an answer.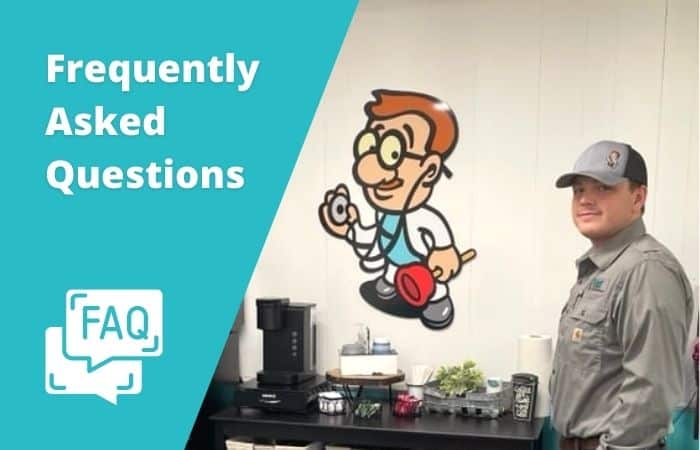 No problem at all! We're available 24/7 to handle any plumbing emergencies. Just give us a call.
Yes, indeed! Our team is well-versed in various types and brands of water heaters. We can fix any issue you might have.
Absolutely! We believe in transparency, so we'll provide you with a detailed estimate before we start.
We accept cash, checks, and most major credit cards. Your piggy bank can rest easy!
Not to worry! We might list the most common issues, but we love a good challenge. If you have an unusual plumbing problem, just get in touch. We'll do our best to solve it for you.